The district is moving forward in the design phase of its capital improvement project following voters' approval of the project in a Dec. 13 vote.
Residents voted 156-136 in favor of the proposal, which authorizes the district to undertake a capital improvement project at a maximum cost of $23.89 million and to spend up to $2.48 million from an existing capital reserve fund.
As part of the design phase, which is expected to wrap up some time in August 2023, teachers, staff and other stakeholders have been meeting with the district's architects, engineers and construction management team to provide input on what they think the project should include.
District personnel have also been looking to neighboring districts for inspiration as it looks to incorporate best practices into Avon's capital project design and instructional approaches.
In early February, for instance, teachers and staff traveled to the East Syracuse-Minoa Central School District to tour some of its instructional facilities and learn about its STEAM (Science-Technology-Engineering-Arts-Math) programs.
Lydia D'Amato, a business teacher in Avon's middle and high schools who toured East Syracuse-Minoa, said she was impressed with several aspects of the district's facilities and programming at the elementary, middle and high school levels.
In the elementary school, the district had intentionally created numerous nooks and crannies in its hallways that were equipped with seating, whiteboards and work surfaces where students could work collaboratively in small groups outside the classroom. These self-contained common spaces could be something to emulate at Avon - even at the high school, D'Amato said.
The district's middle school, meanwhile, utilized flexible block scheduling, said D'Amato, which allowed teams of teachers to allocate class time to specific subjects based on need.
"If students were struggling with a certain concept in math, for instance, that team of teachers could decide to devote more class time to getting students where they need to be with that topic," D'Amato explained.
In the district's high school, D'Amato was also struck by some of the course offerings students had access to such as the functioning credit union branch run by banking and finance students, a school store run by retail management students and the district's "The Morning Show" produced by students in the district's tv news courses.
The district's high school also utilized block scheduling, said D'Amato, which likewise offered teachers more flexibility in their instructional approaches.
"Those bigger, 80-minute blocks gave teachers the ability to bring students off-site and get involved with community groups and projects more frequently," she said.
After the design is finalized, the district will submit the project to the state's Department of Education for review. This process would likely last 3-5 months. Assuming the state grants project approval, the district would put the project to bid in spring 2024. Construction would start in summer 2024 and would be projected to conclude in early 2026.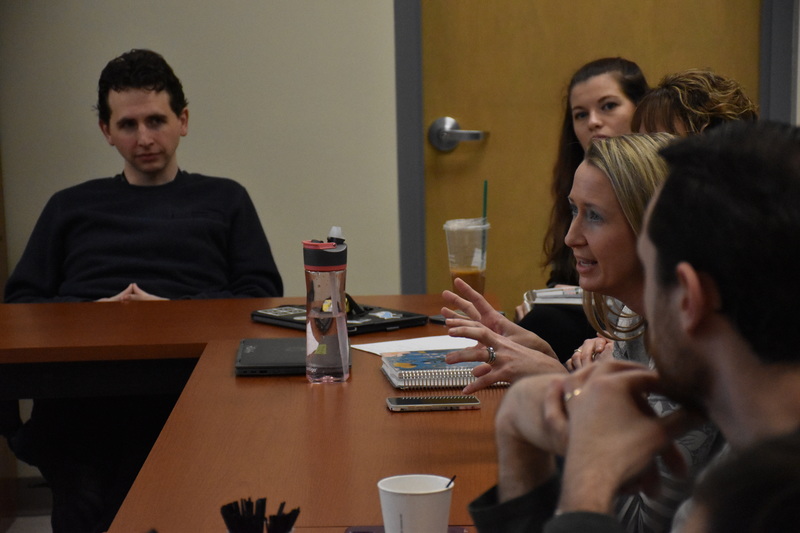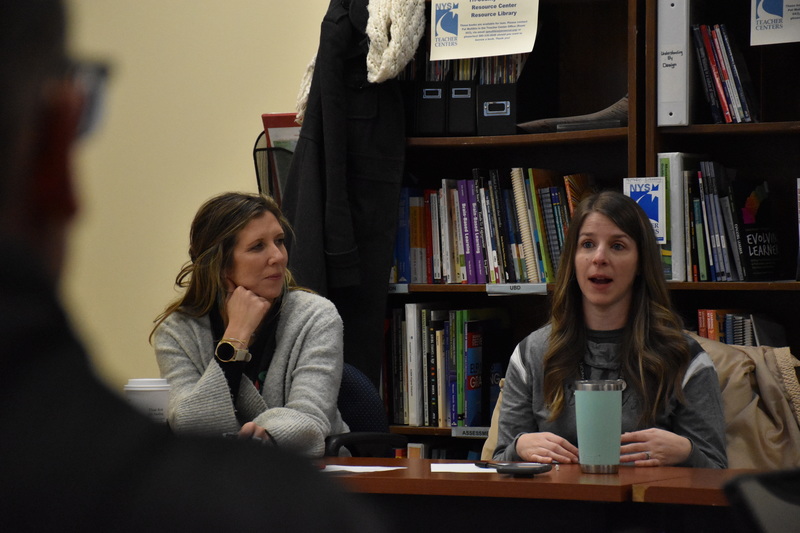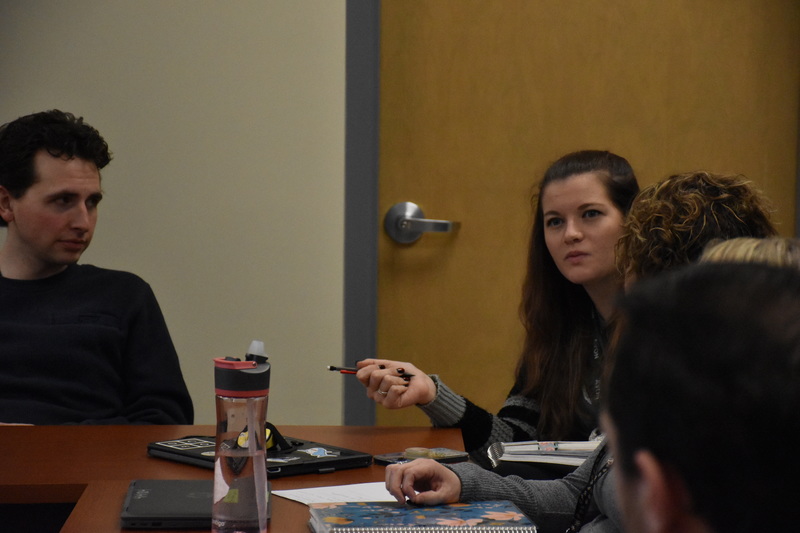 Avon staff meet with representatives of Ashley McGraw, the architecture firm handling the district's capital project design, during a stakeholder input meeting in February.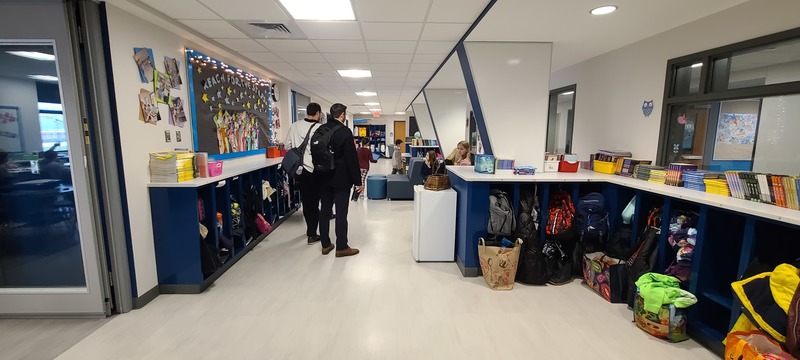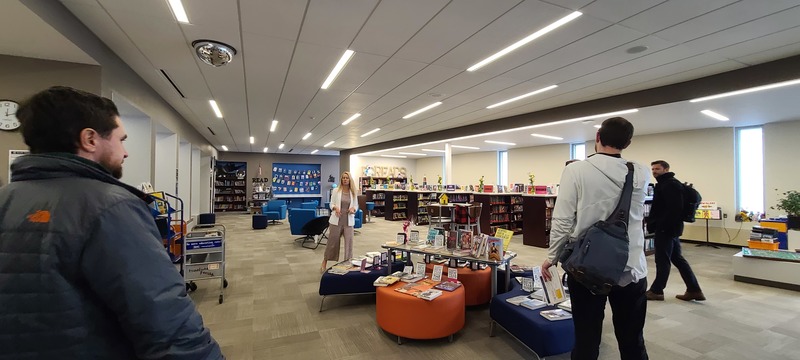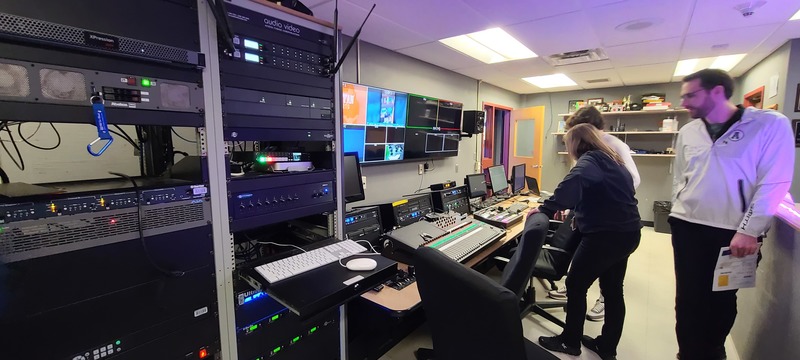 Photos courtesy of Amanda Schroeder
Avon staff visited East Syracuse-Minoa Central School District in February to tour some of its instructional facilities and learn about its STEAM programming.