Hey you - yeah, you! You're hereby invited to our Senior Art Show tonight - Wednesday, June 7 at 6 p.m. in our Middle School Auditorium lobby, right before the Senior Awards Ceremony, which begins at 6:30 p.m. Our seniors have worked very hard to prepare their work for display and would love for you to see it - we guarantee you'll be impressed!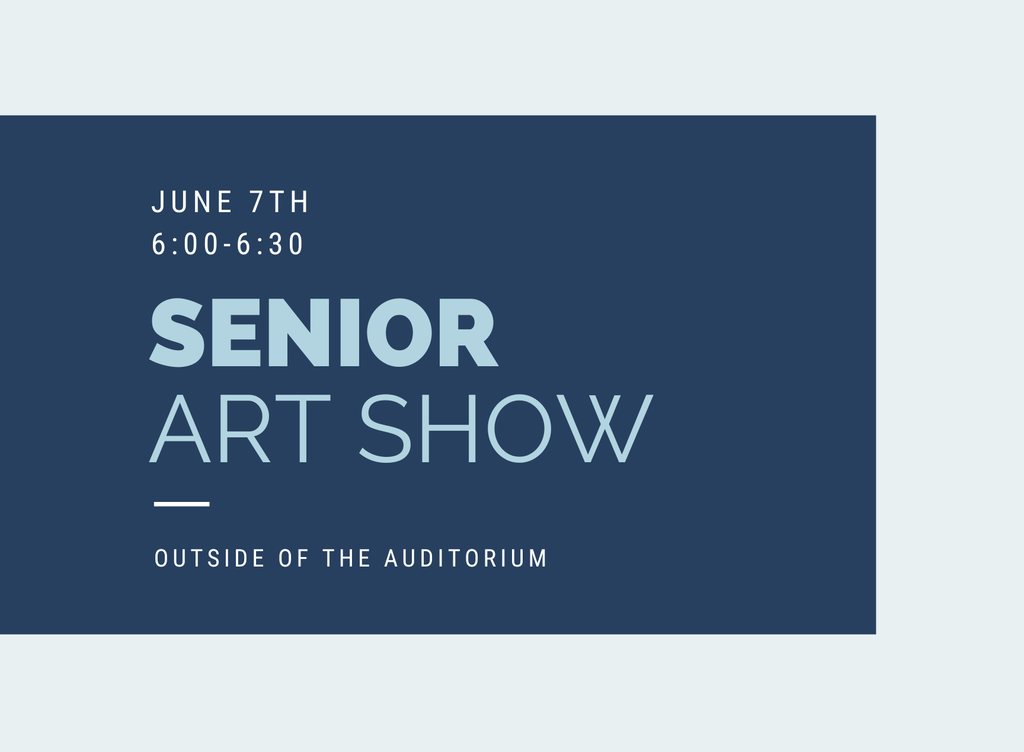 Mark your calendars, Avon - the Elementary Art Show is coming up! This year's show is Monday, June 12 from 4 to 6 p.m. at Avon Elementary School. Members of the High School Art Club will be offering face-painting and the High School Jazz Band will also be performing. There will also be a scavenger hunt for children to participate in with a chance to win prizes. We hope you can join us in this celebration of our students' creativity!
After consulting with other Livingston County schools and our School Physician, the district is recommending indoor activities only for individuals with pre-existing conditions. The New York State Department of Environmental Conservation issued an Air Quality Health Advisory for much of New York, including Livingston County, for Tuesday, June 6. According to DEC, heightened levels of fine particulate matter as a result of Canadian wildfires have resulted in degraded air quality which may cause problems for those with pre-existing respiratory conditions. Livingston County's air quality is in the Orange Category, which the DEC considers "unhealthy for sensitive groups." According to the U.S. Air Quality Index, this category means it's OK to be outside, especially for short activities such as recess and physical education classes. For longer activities such as athletic practice, it's recommended to take more breaks and do less intense activities. As air pollution can make asthma symptoms worse and trigger attacks, it's recommended to watch closely for asthma symptoms and take action as needed. The district is closely monitoring air quality reports from DEC and will take appropriate action based on changing conditions. Use the link below for air quality updates where you live. Link:
https://www.airnow.gov/?city=Rochester&state=NY&country=USA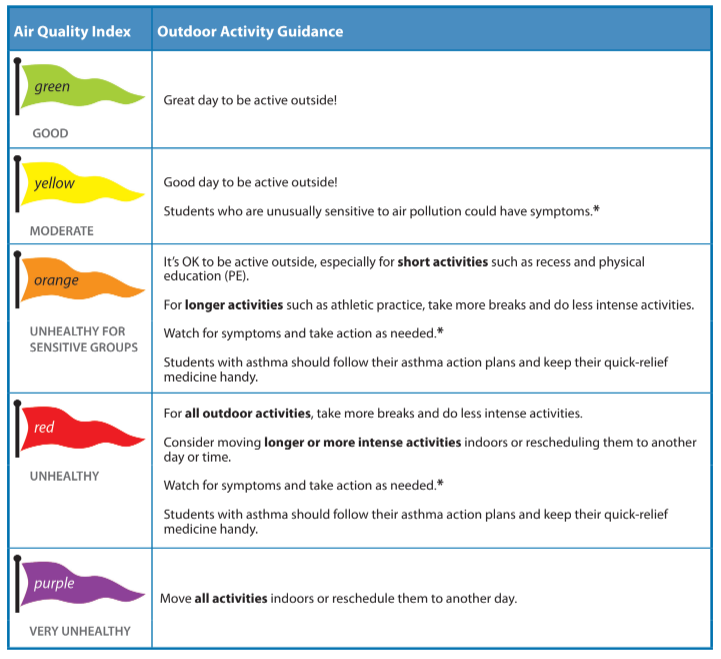 Many thanks to the Livingston County Sheriff's Office for hosting our sixth graders on their field trip yesterday. Students toured the Livingston County Courthouse and 911 Center as well as the Sheriff's Office's MRAP vehicle. Then, they met with Judge Kevin Van Allen and saw a K9 unit demonstration courtesy of the Sheriff's Office before heading to Vitale Park at the north end of Conesus Lake for lunch.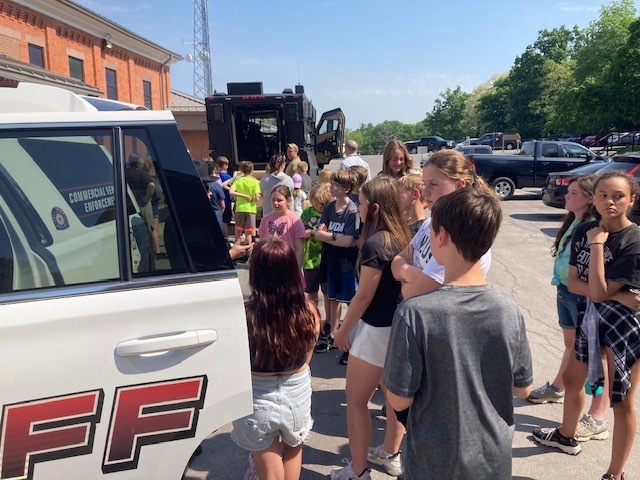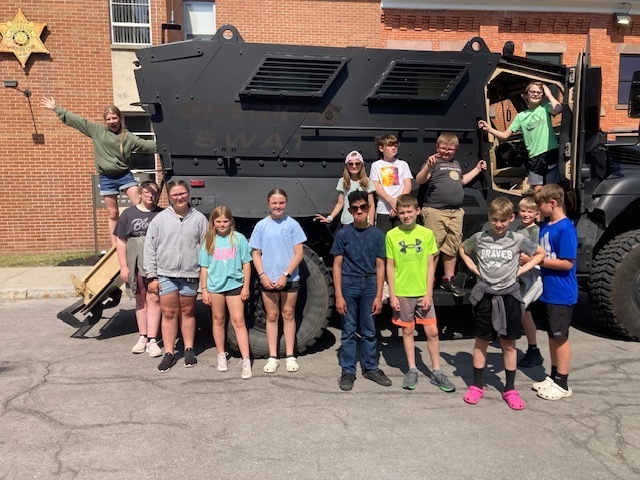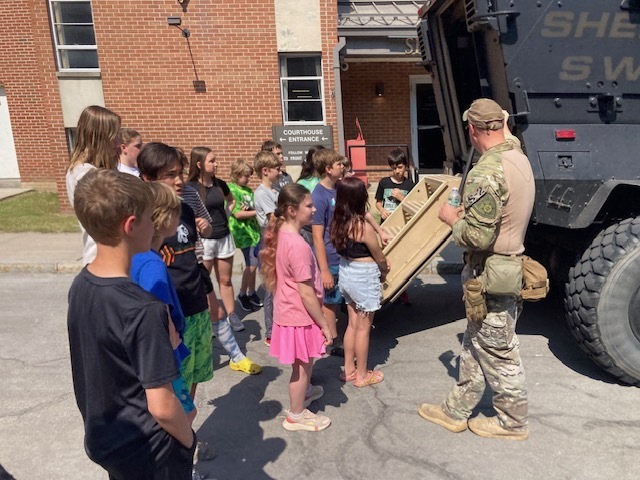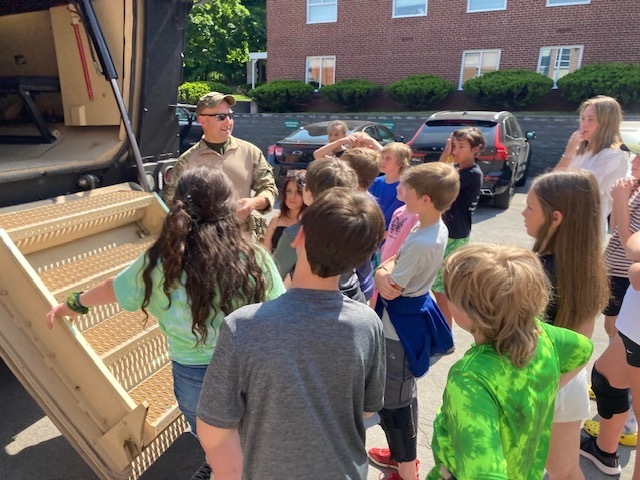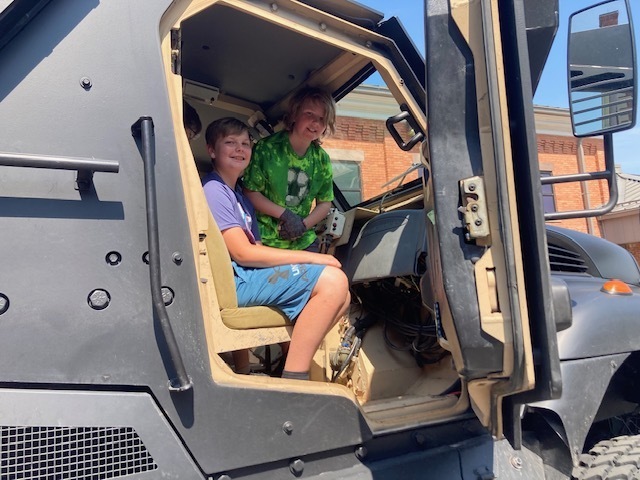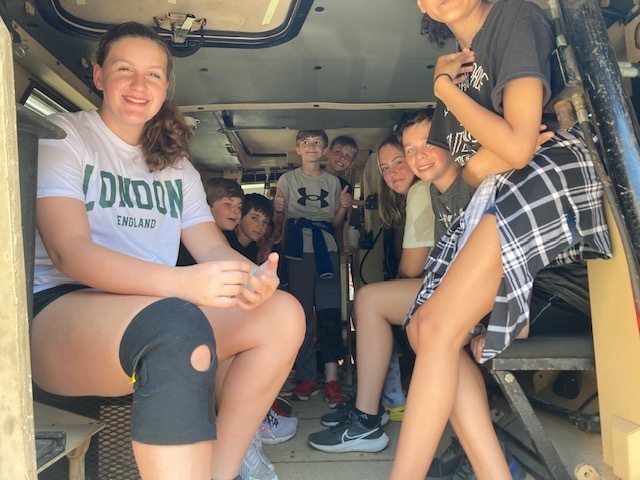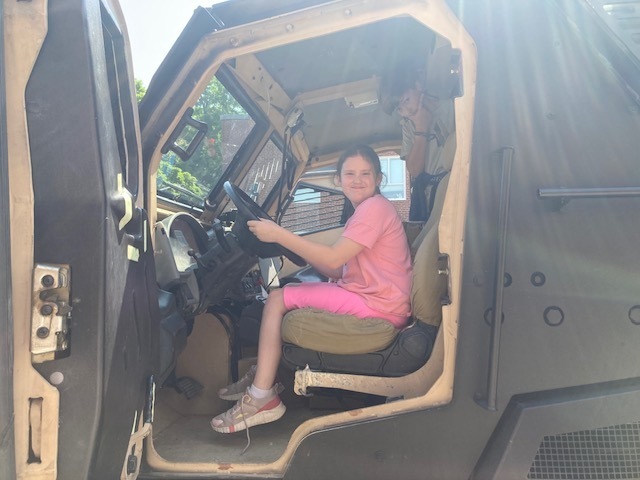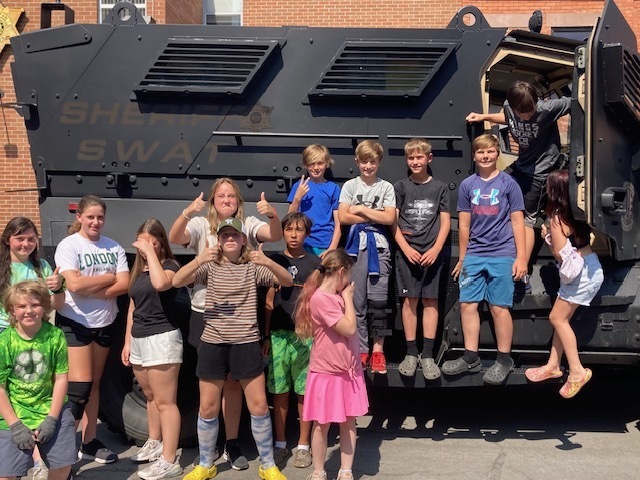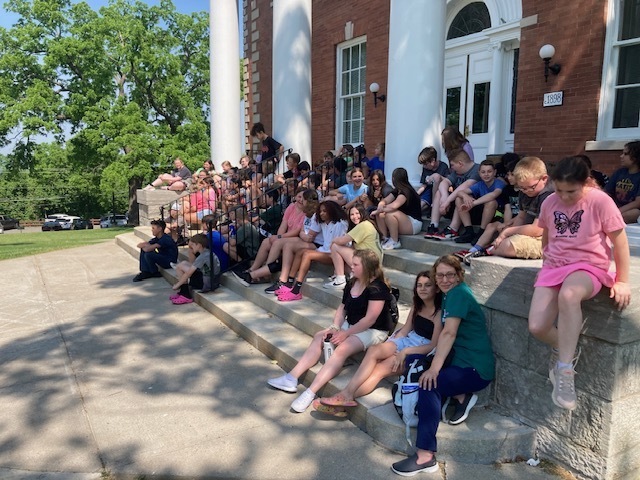 Our Elementary School Music Students of the Month for May are third grader Addison C. and second grader Jesse D.! Each month, Music Teacher Mrs. Kaylee Corell picks two students of the month - one from third and fourth grade and one from first and second grade. Students are chosen based on how frequently they make Corell's "Wall of Fame" for things like playing or singing a song well, answering a difficult music question correctly or displaying exceptional behavior and focus. Way to go, Addison and Jesse!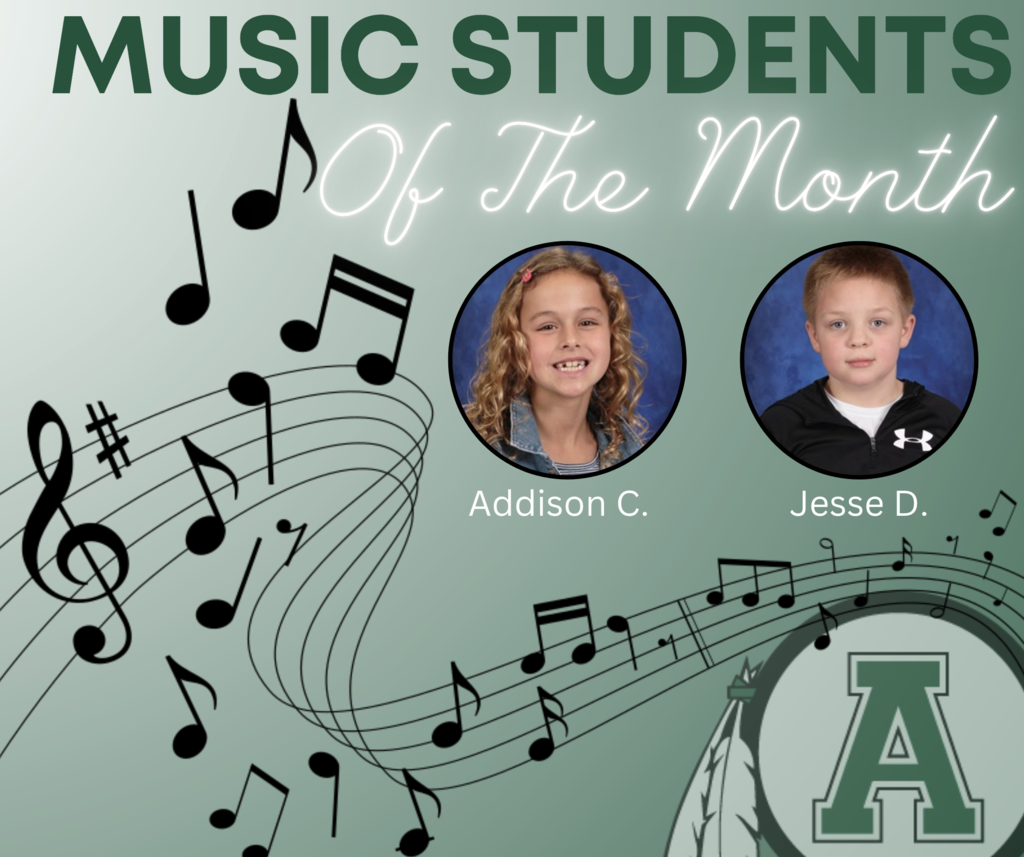 Kaitlyn Altamura's English as a new language (ENL) students go out and about last week with a field trip to Stony Brook State Park. "The purpose for all of our ENL field trips is to give our students experiences that they may not have outside of school," explained Altamura. "We focus on social-emotional well-being as students connect with each other around learning another language and growing up in a multicultural home. This field trip in particular was meant to celebrate their success this year and enjoy a stress-free day."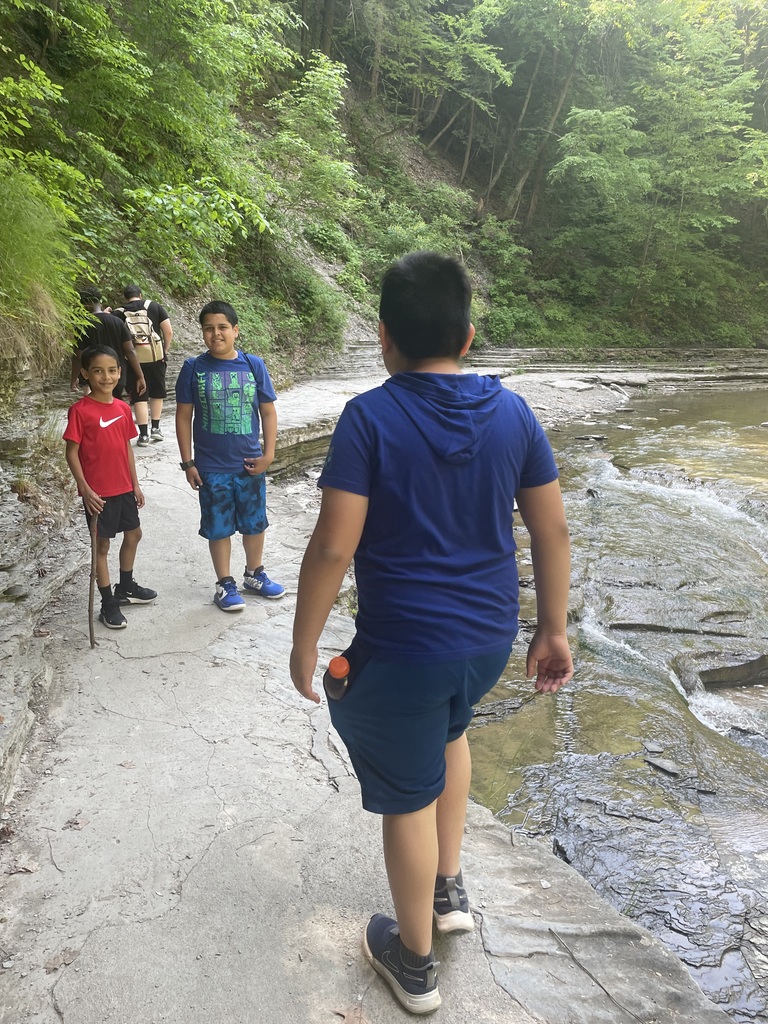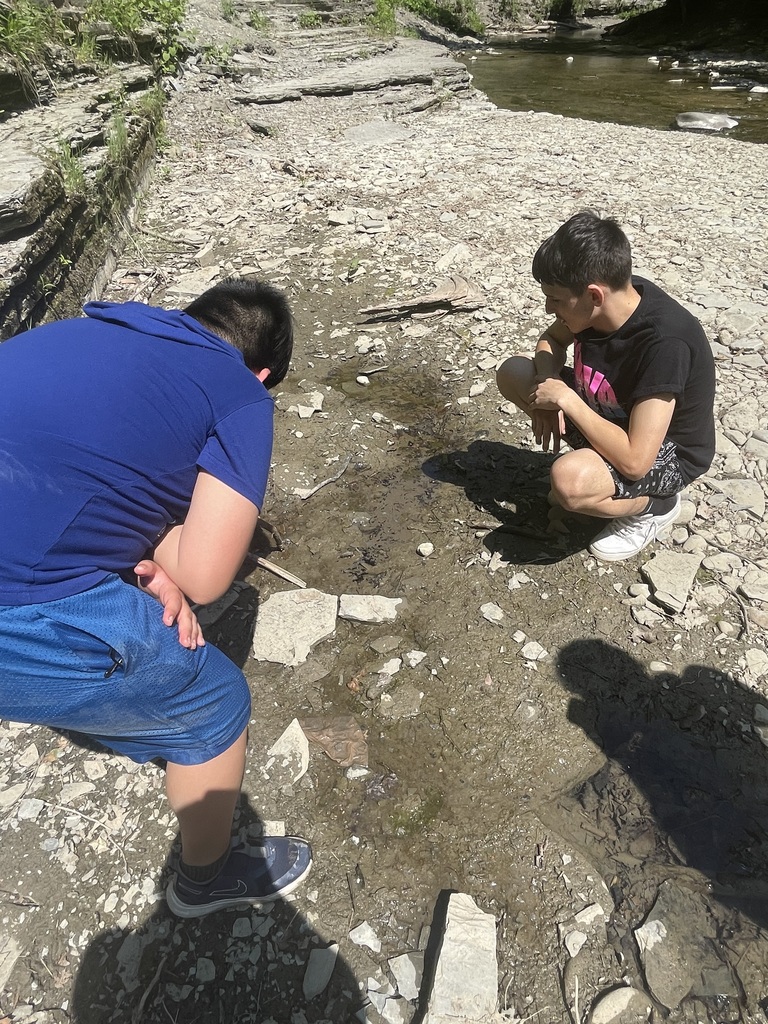 Seven of our track and field athletes qualified for Section V's State Qualifier Meet this afternoon at VanDetta Stadium in Batavia. • Isis S. qualified in the 100-meter hurdles • Brenna D. qualified in the triple jump • Thomas H. in the high jump • Jordan M. in the high jump and 1,600-meter run • Kaitlyn G. in the 1,500-meter run • Sarina M. in the high jump • Gretta P. in the 200-meter dash While Sarina and Gretta both qualified, they will not be competing because they're on the senior trip. Events start at 4:45 p.m. today. Digital tickets are required for entry. They cost $7.30 and can be purchased online at the link below or by scanning the QR code in the accompanying image. Best of luck to our track and field athletes! Link:
https://gofan.co/app/events/987816?schoolId=NYSPHSAAV
(Photos courtesy of Samantha Walker)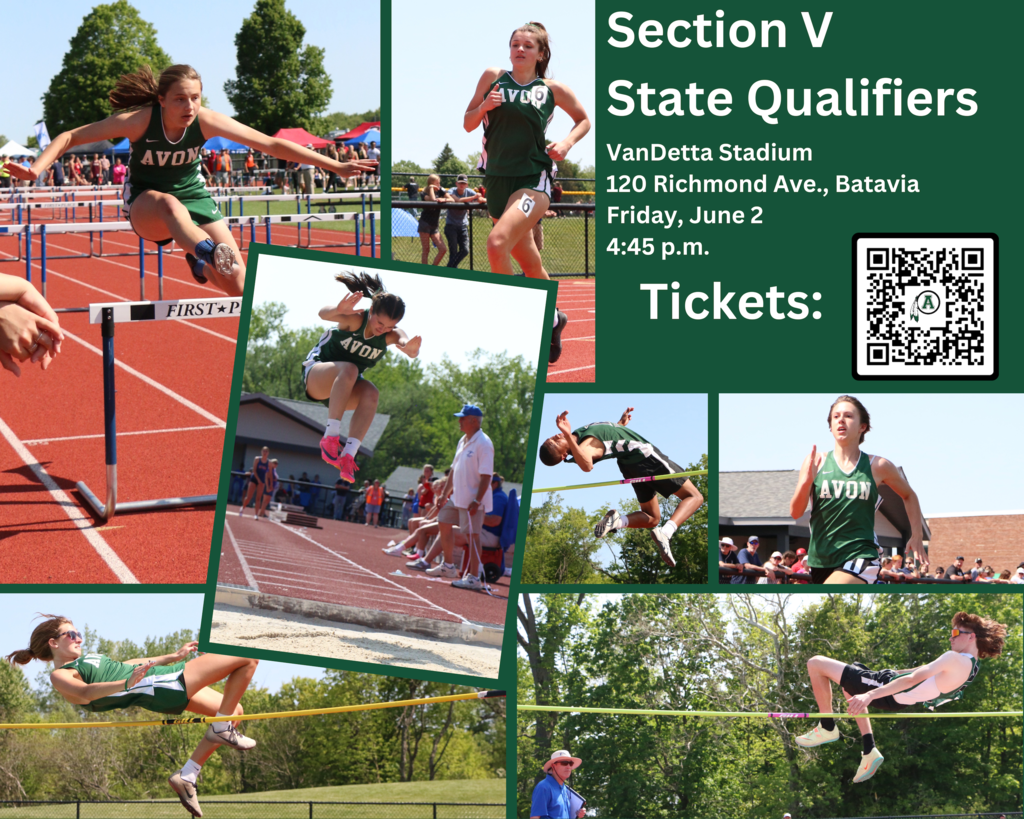 A huge shout out to Samantha Walker, a sprinting and hurdles coach with our track and field program, for capturing these awesome shots of our Braves athletes in action this past weekend during the Section V Class B2 Championships in Attica.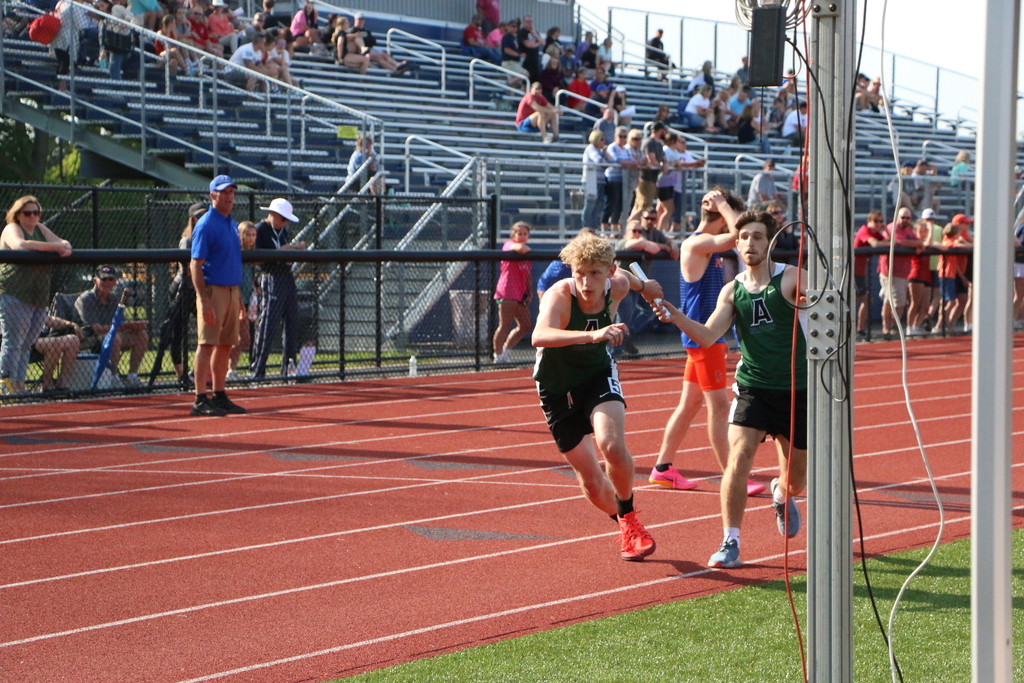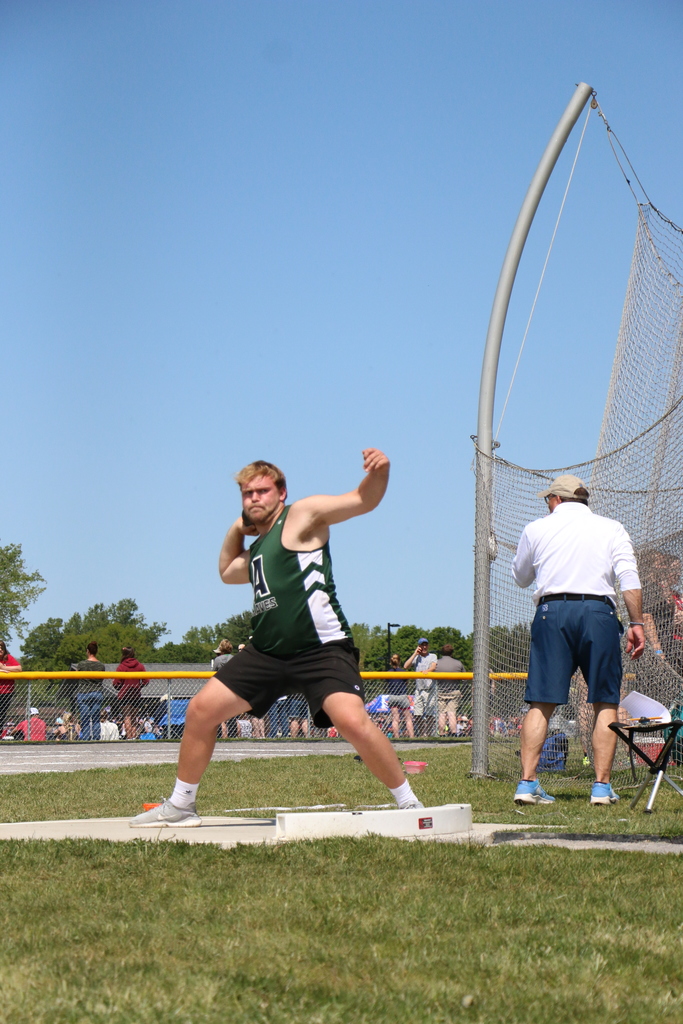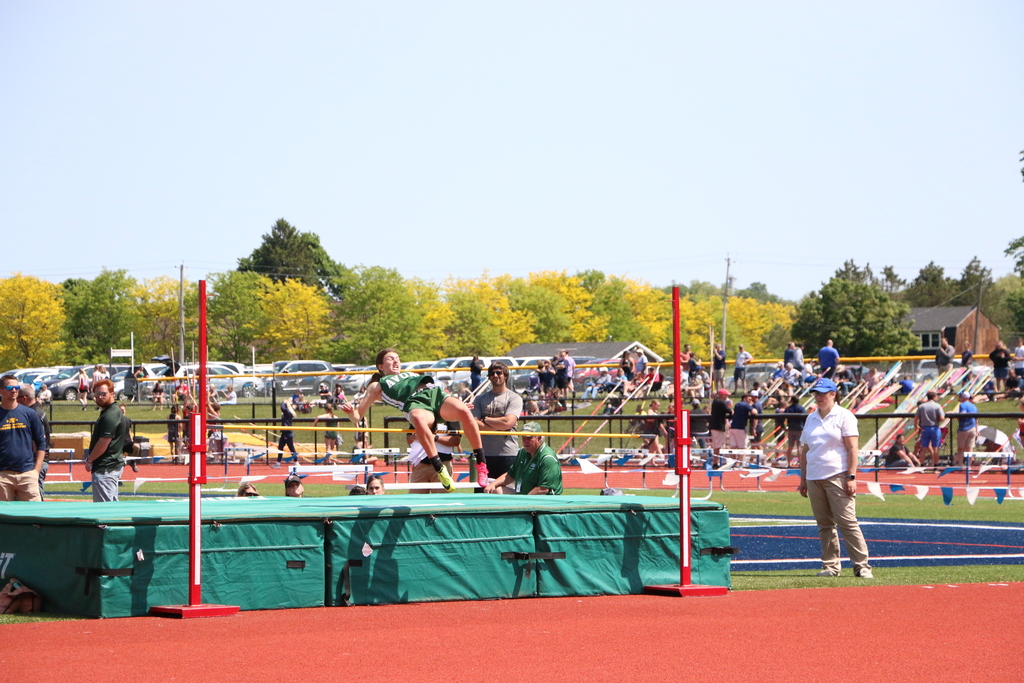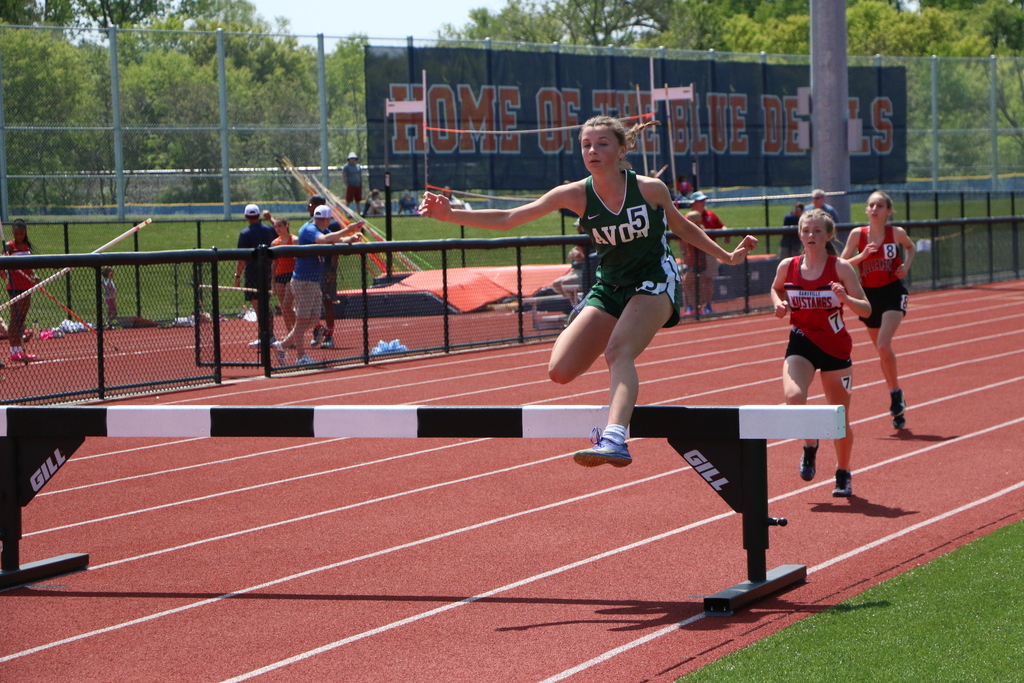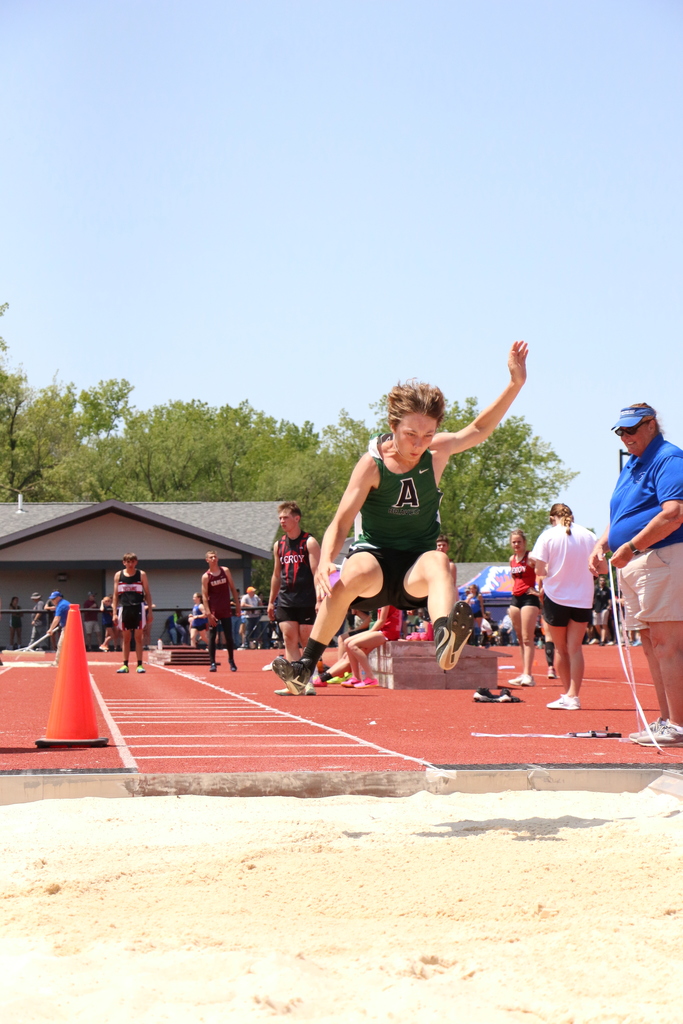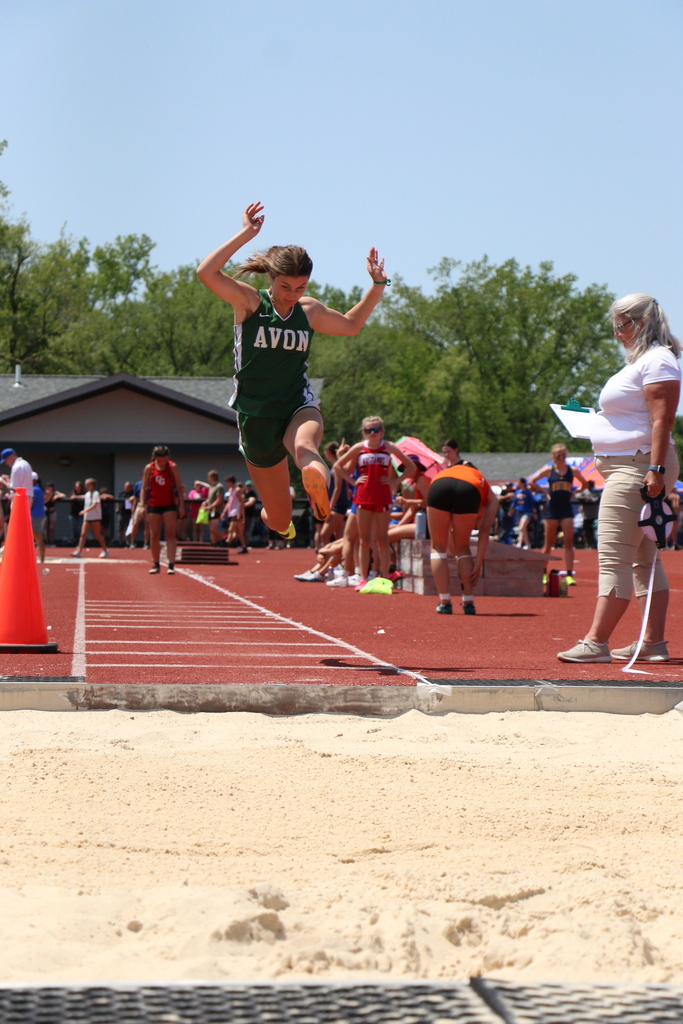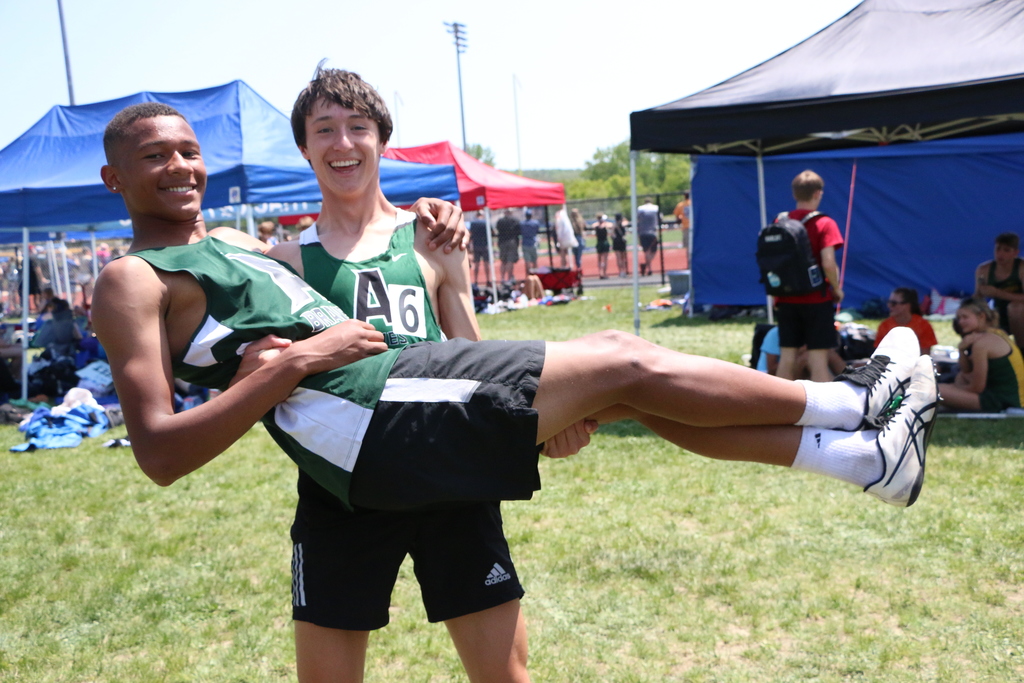 The Avon Lions Club awarded Athletic Director Andy Englert the Robert J. Uplinger Distinguished Service Award at its Senior Awards Night at the Avon Inn earlier this month. The club gives the award annually in recognition of his outstanding and exemplary service to the community. So well-deserved - congratulations, Mr. Englert! (Photo courtesy of Jim Carney)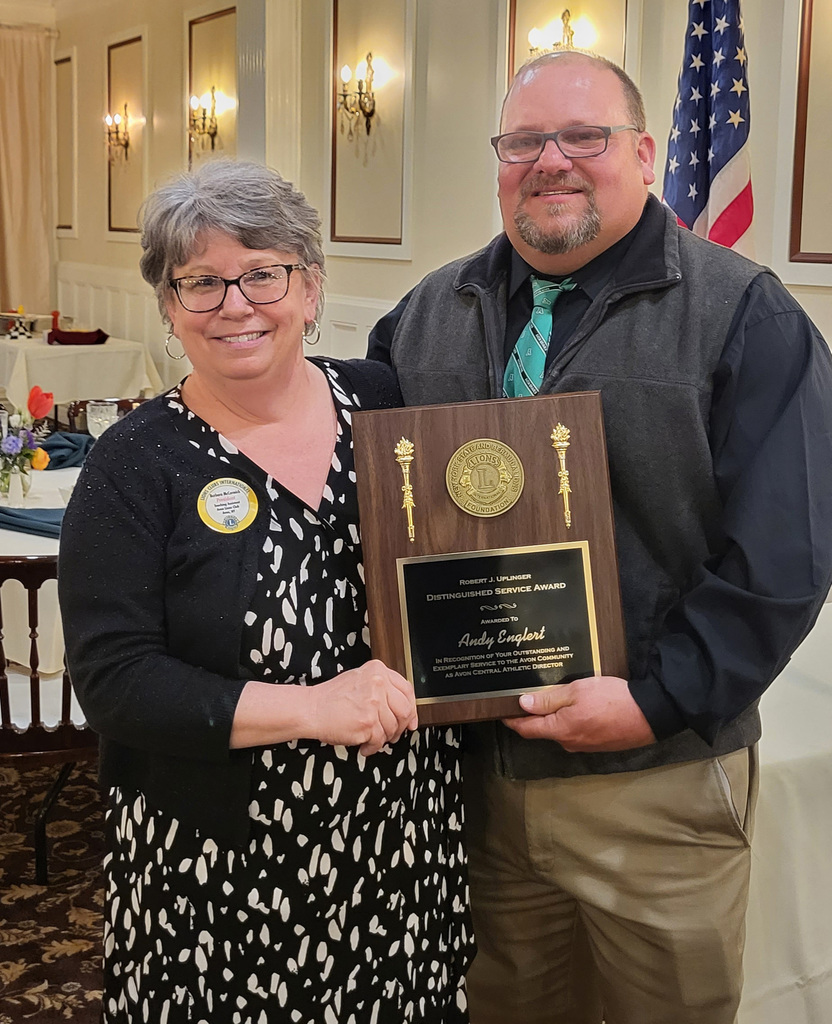 Do you have bags of cans and bottles taking up space in your garage? Bring them over to Upstate Bottle Return at 288 E. Main St., Suite 2, for our 7th and 8th graders' annual can and bottle drive! The drive is scheduled for Saturday, June 3 from 9 a.m. to 12 p.m. (noon) You can bring bottles and cans by the parking lot that day for collection, or drop them off at Upstate any time and just let them know it's for our 7th and 8th graders' fundraiser. This joint fundraiser will help fund future dances, homecoming activities in the fall, and supplies for all sorts of grade level activities throughout the coming years.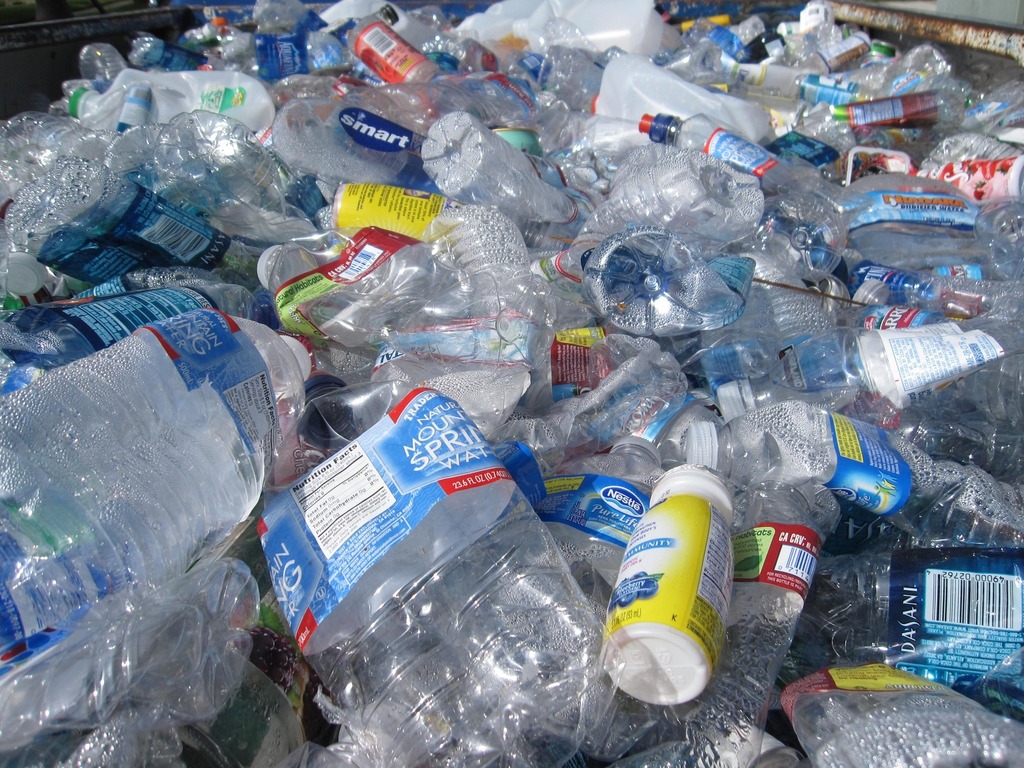 Today we remember and honor those members of the U.S. Armed Forces who died in service to their country. To those who gave their lives so that we might live ours in freedom, thank you.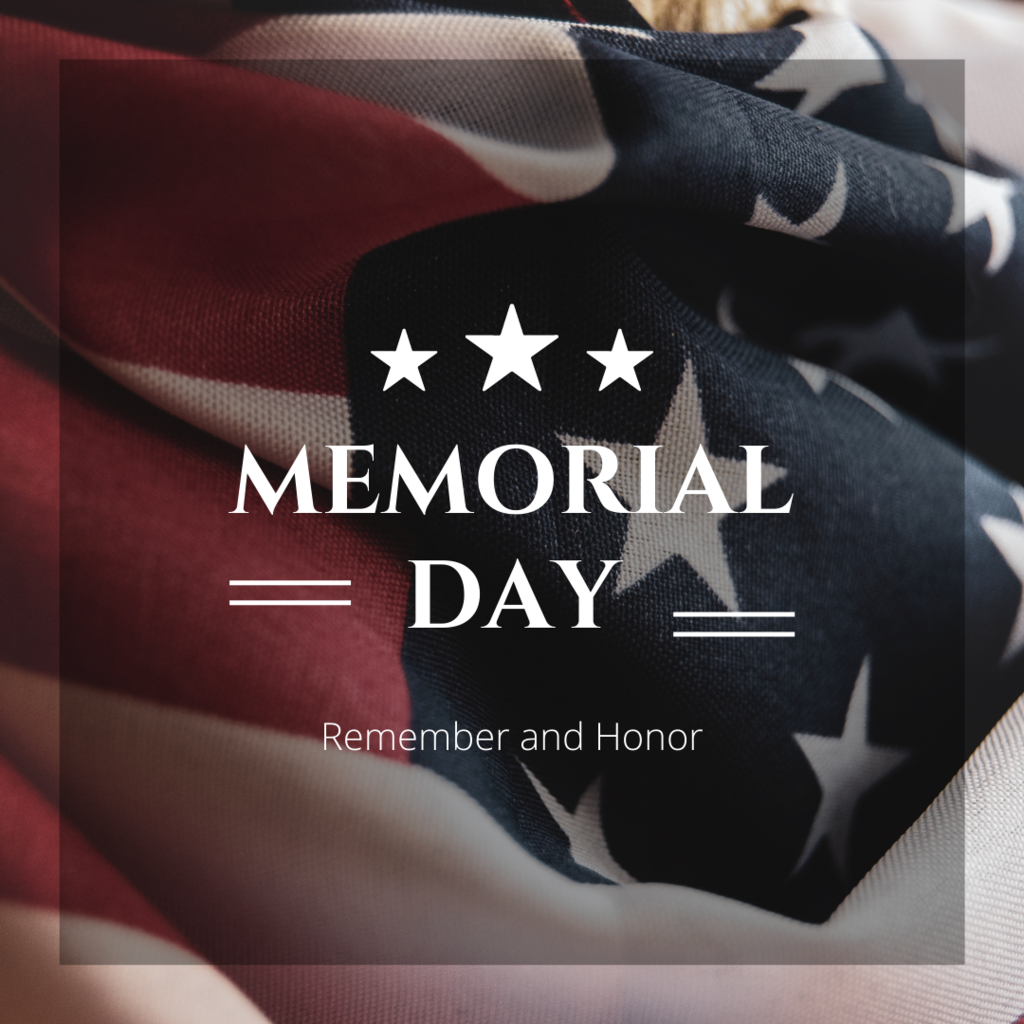 Students in Mrs. Cordula Kennell's creative writing class have been working on writing stories that would appeal to young children and, earlier this week, headed down to the Elementary School to share their stories with some of our younger students. Kennell's students planned their stories' plots with a focus on characterization and resolution of conflict. High schoolers' books ranged in topic from enjoying sports and making friends to fighting boredom and fitting in. After writing their stories, Kennell's students used clip-art, watercolor paints, markers and digital drawing tools to make illustrations to accompany their written words, then put everything together to make a physical book. They turned out great and our elementary schoolers really enjoyed story time with our high schoolers! (Photos courtesy of Cordula Kennell)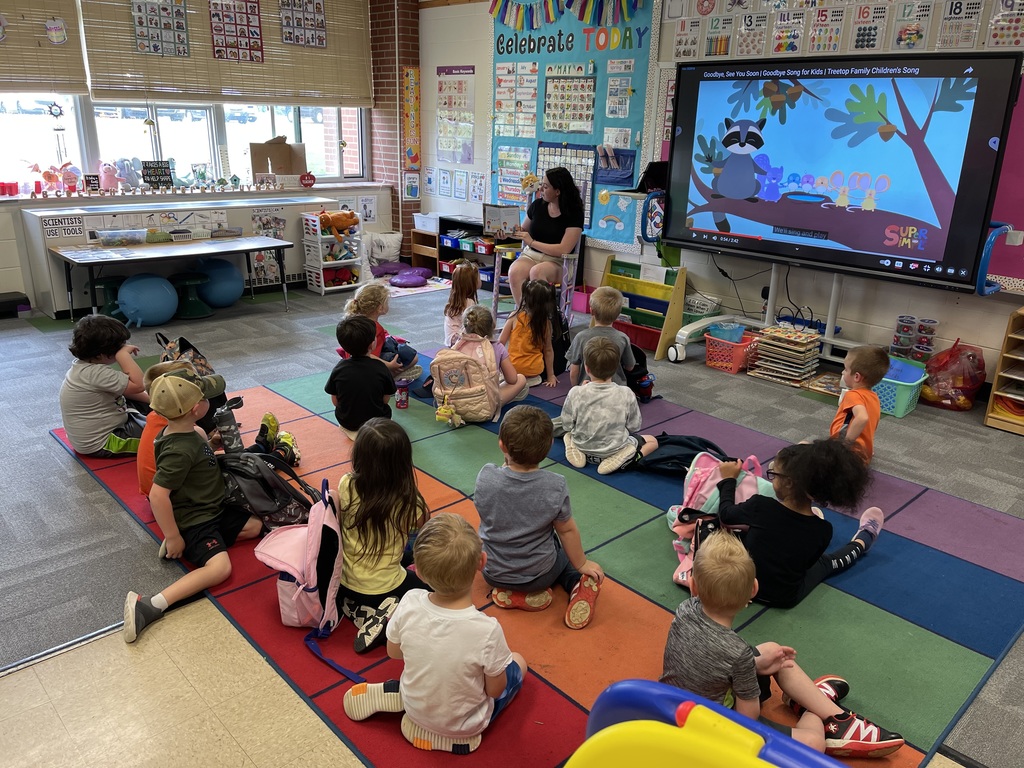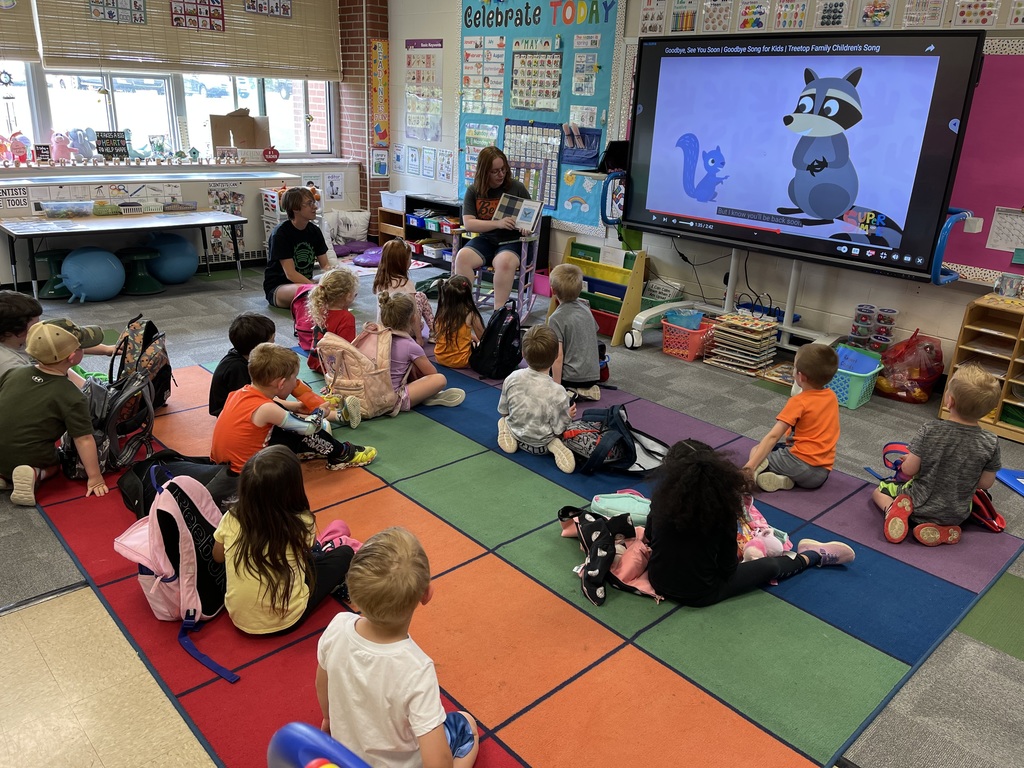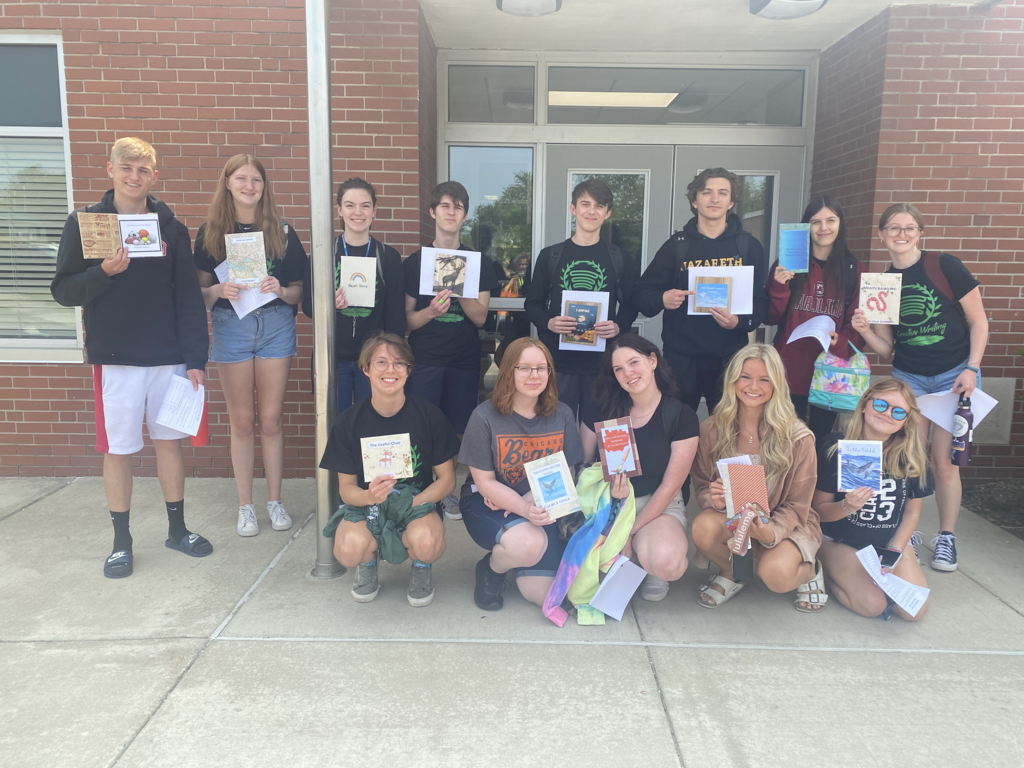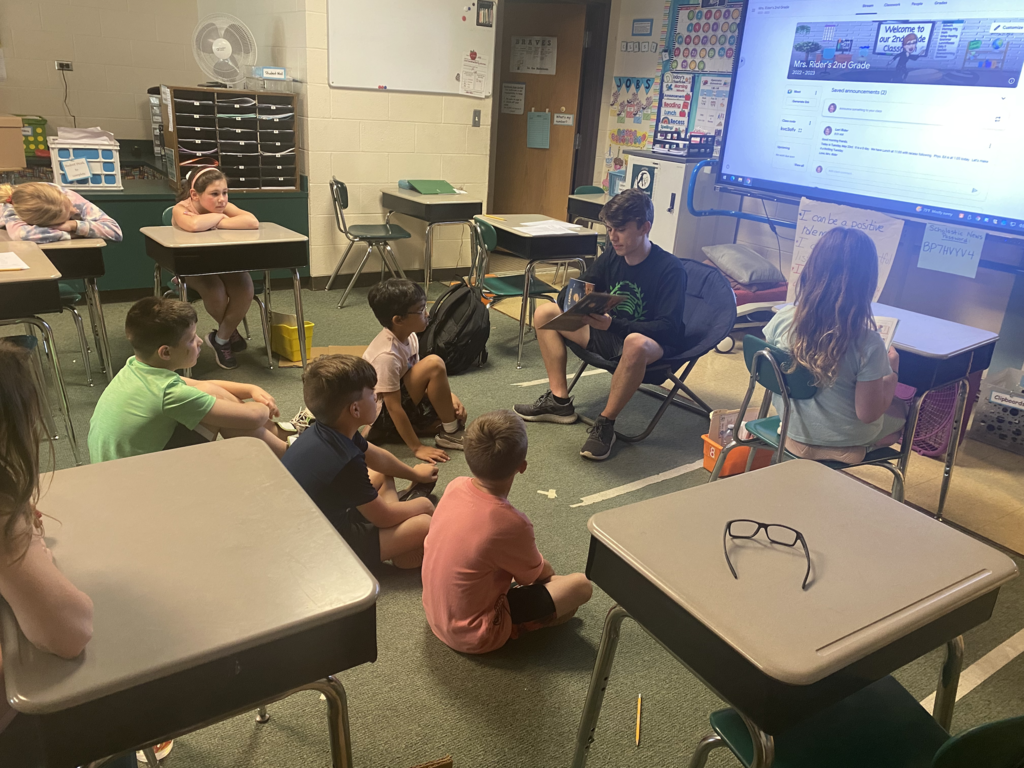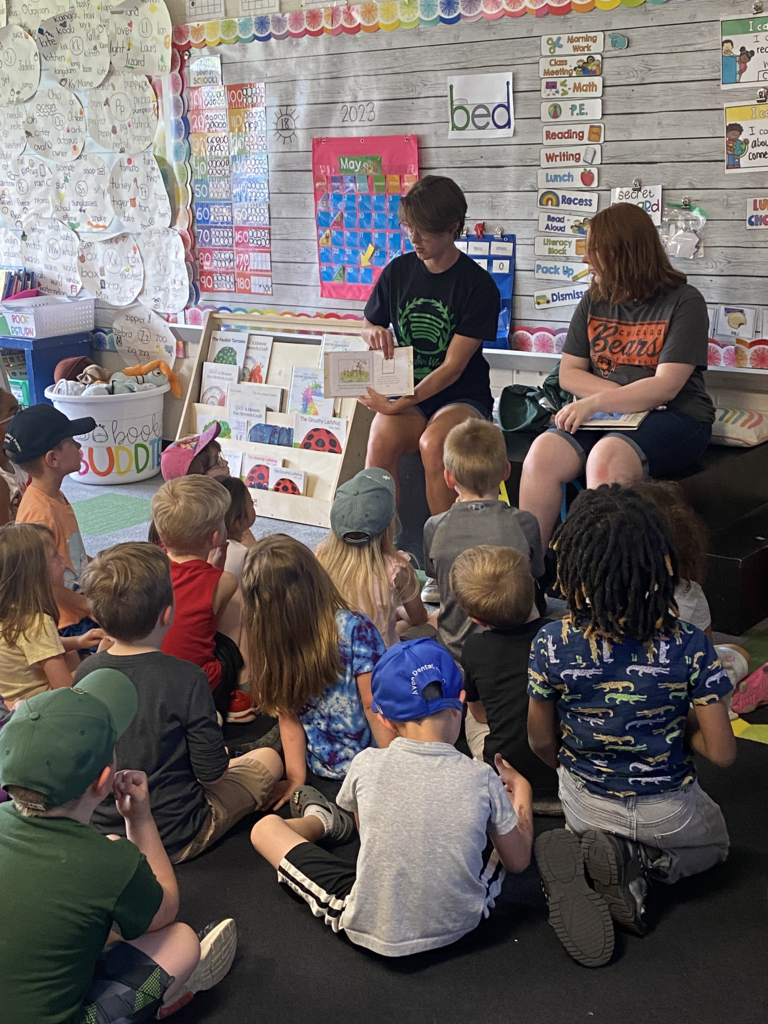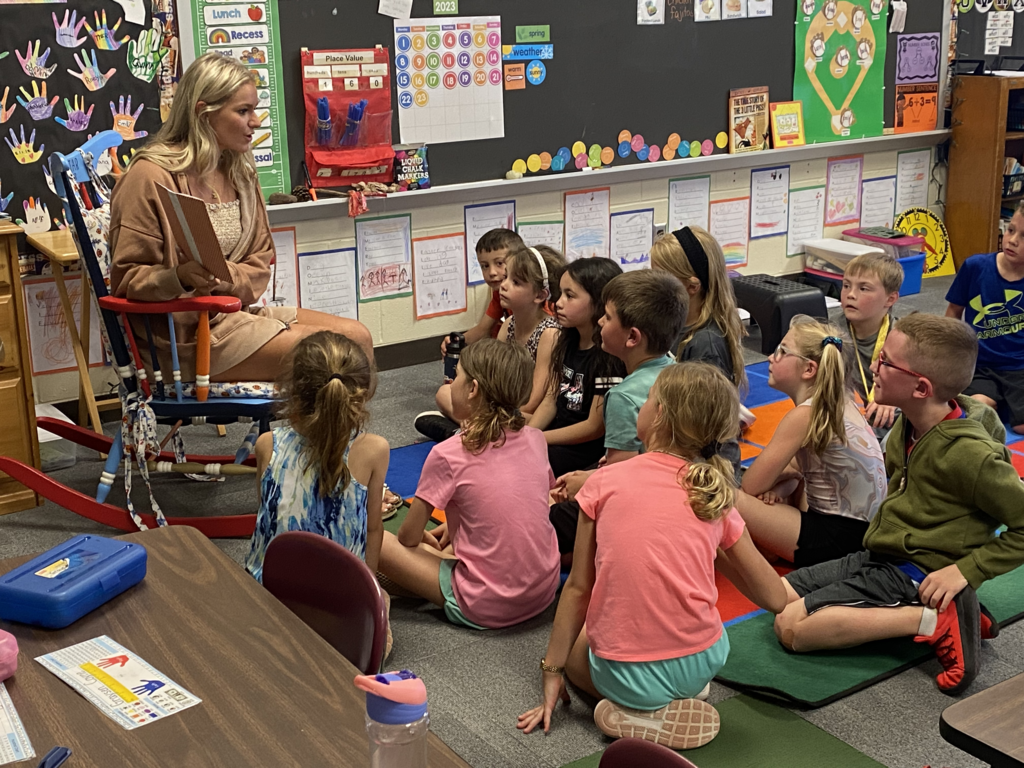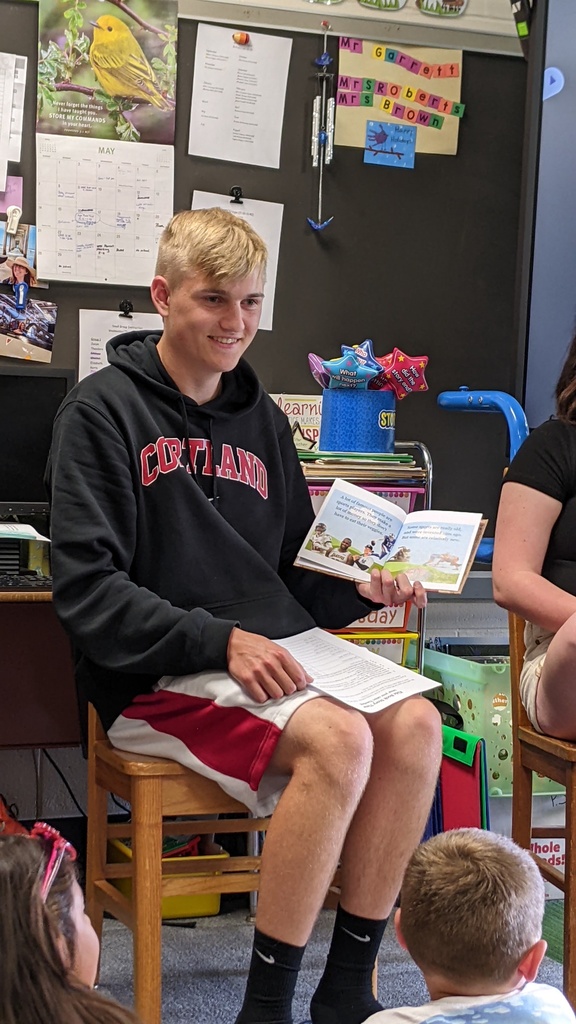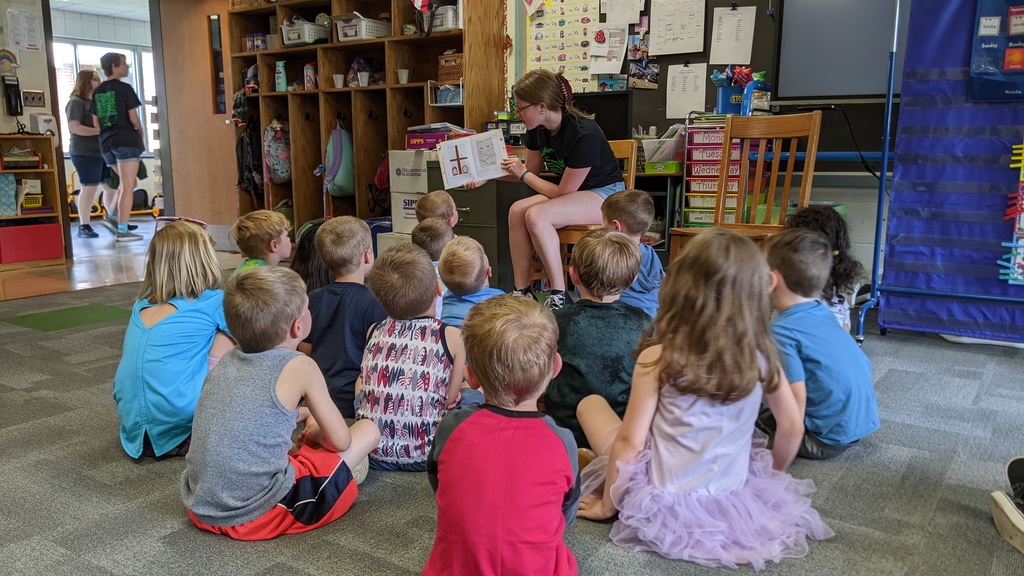 After knocking off #2 seed Williamson in the quarterfinals on Monday, the #7-seeded Braves are looking to book their ticket to the Section V Class C1 finals tonight as they head to Letchworth for a semifinal game against the Indians, the #6 seeds. Game starts at 5 p.m. Winner gets Addison (#8 seed) or Oakfield-Alabama (#4 seed) Saturday afternoon.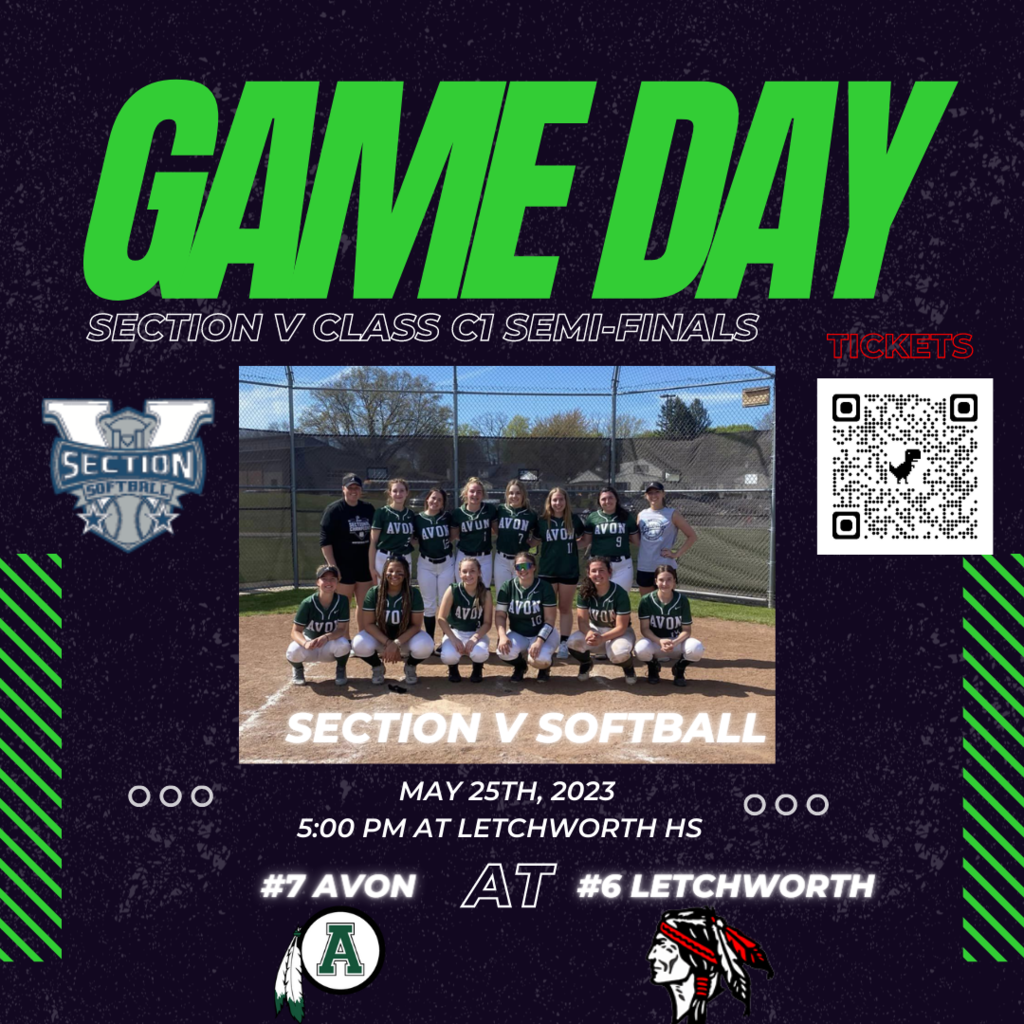 A reminder to families: Due to having unused emergency school closing days, there will be no school tomorrow - Friday, May 26, 2023. Enjoy the long Memorial Day weekend - we'll see you bright and early on Tuesday, May 30!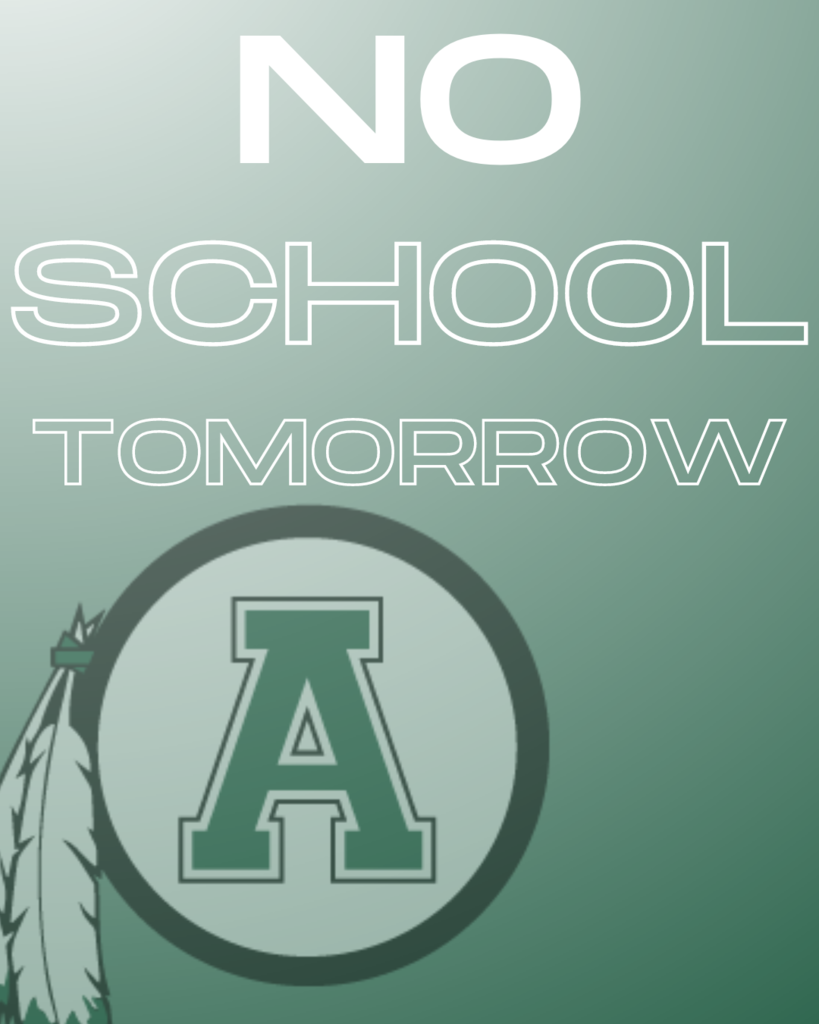 The Braves' tennis season came to an end last night with a 2-3 loss to East Rochester in the Section V Class B2 semifinals. Dom P. won 6-1, 6-3 at first singles while Austin L. took the second singles match 6-1, 6-0 for Avon. The team of Avery L. and Caden L. fell 0-6, 1-6 at first doubles while the team of Ethan C. and Jacob W. lost 1-6, 4-6 at second doubles. In third singles, Anthony C. fought East Rochester's Dom R. hard, but ultimately came up short, falling in straight sets, 5-7, 5-7. Our varsity tennis team ends its season 9-4, with three of its losses coming to teams (Livonia, Le Roy and Caledonia-Mumford) that will compete in the Section V Class B1, B2 and B3 finals this afternoon. Not too shabby, if you ask us!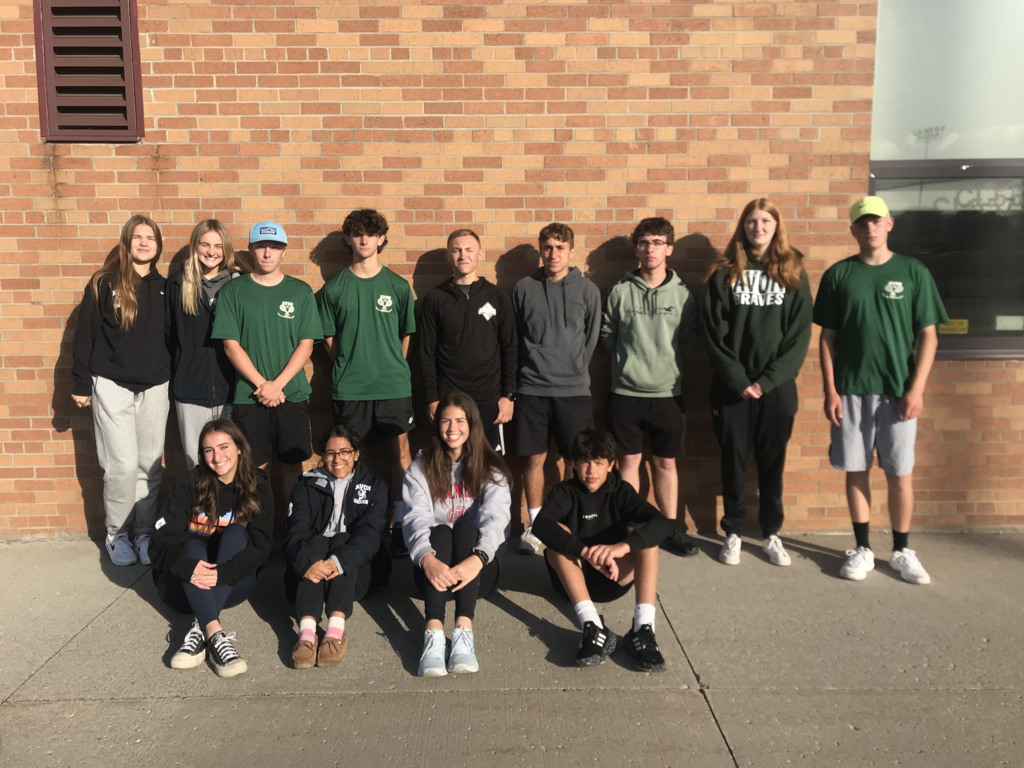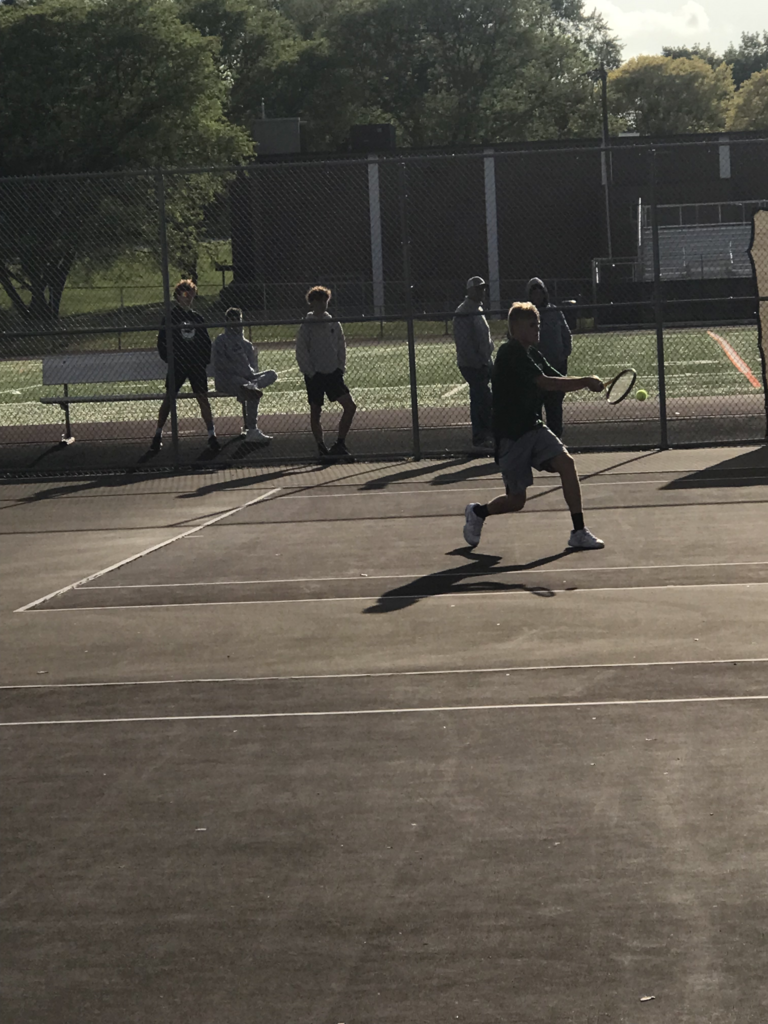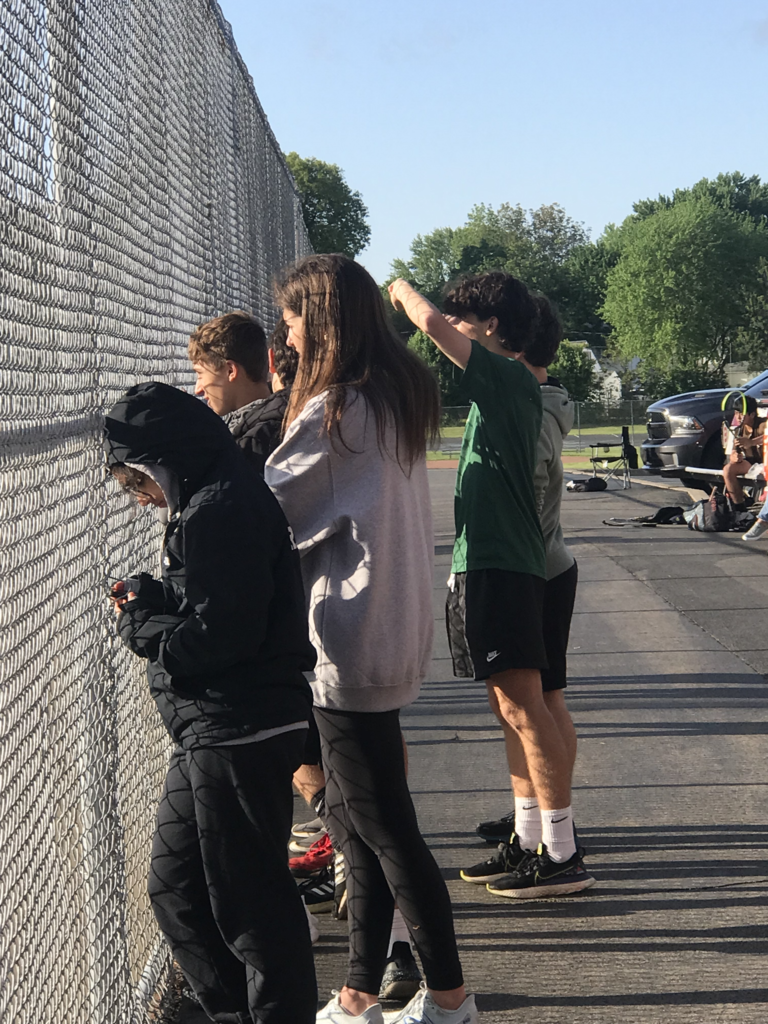 #4 seed Avon heading to Sodus tonight for its Section V Class C1 semifinal game against the #1-seeded Spartans. Winner gets either #3 seed Bloomfield or #7 seed Geneseo in the C1 finals. Go Braves!
#4 seed #Avon heading to East Rochester tonight to take on the #1-seeded Bombers in the Section V Class B2 team tennis semifinals. Matches are slated to start at 5:15 p.m. Go Braves!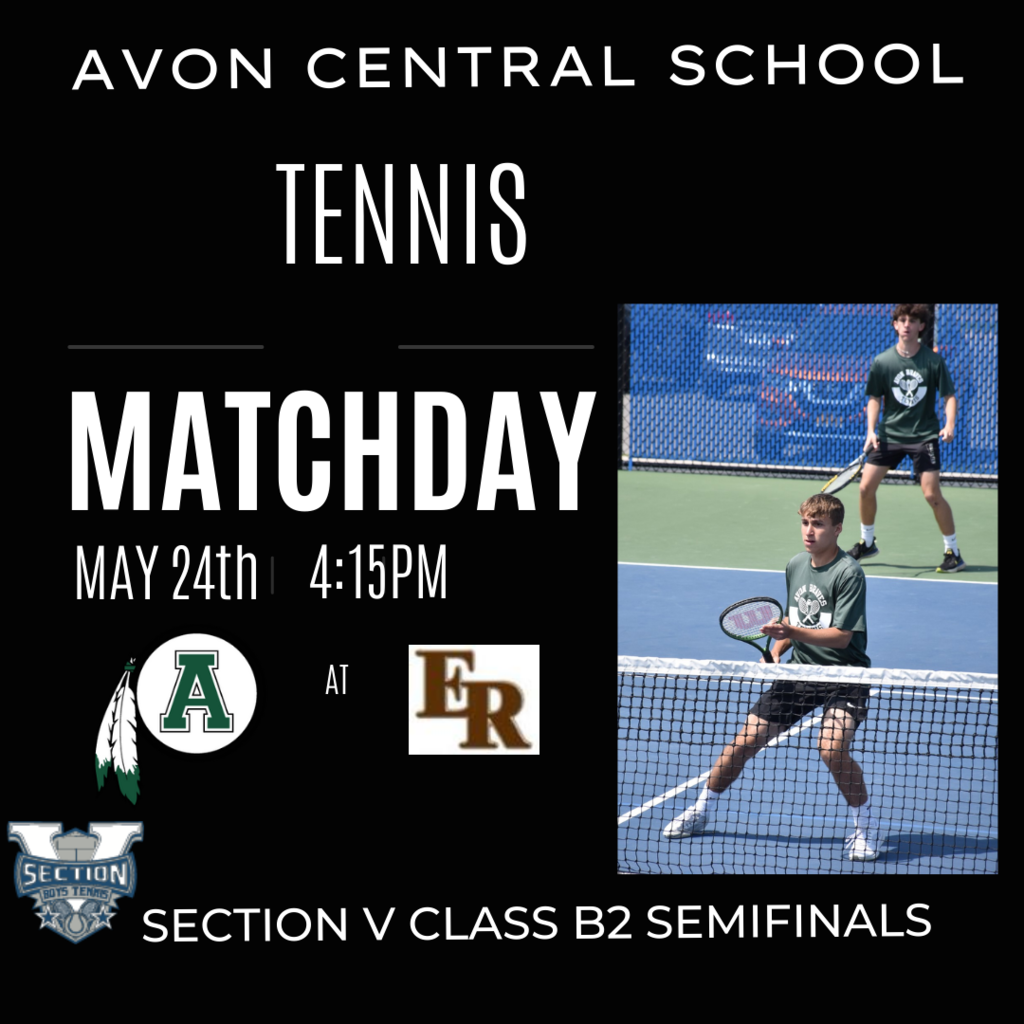 About 40 of our high school students took a field trip to the Monroe County Hall of Justice last week for government class. Students observed arraignments, drug and mental health court sessions, a Rochester City Court trial and had a question and answer session with a judge, learning about the many career opportunities available to in the criminal justice field. Special thanks to our tour guides at the Hall of Justice who made it a great experience for our students. (Photo courtesy of Alexe Dunham)
Shout out to our senior student athletes, who were recognized at the annual Lions Club Dinner and Senior Awards Night Wednesday at the Avon Inn. Our seniors have given so much of themselves to Avon athletics over the past several years - they deserve a lot of credit for making Braves Nation the sports powerhouse it is. Senior athletes of the year were Sarina M. and Hudson V. Senior sportsmanship award winners were Sydney M. and Cael D. A huge thank you to the Avon Lions Club for such a fantastic evening, the Avon Inn for hosting us and to Karen Iglesia for serving as our keynote speaker. Iglesia is the co-founder of Primetime585, a local non-profit that highlights student-athletes from across the region and seeks to empower them to improve communities through service and action by using sports to build relationships that bridge cultural, economic and geographic barriers. (Photo courtesy of Jim Carney)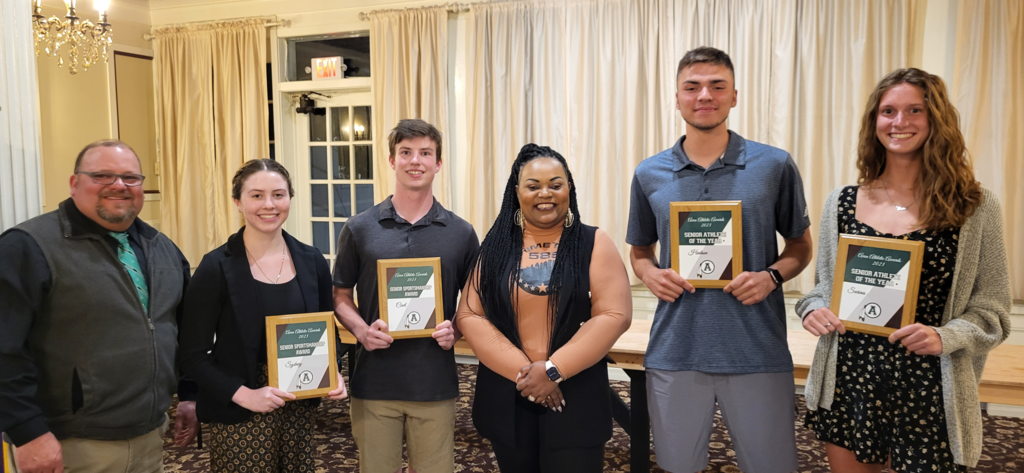 After capturing the Section V Class B2 doubles tennis title last week, juniors Dom P. and Austin L. traveled to Brockport High School yesterday for the Section V State Qualifier Tournament and a chance to earn a spot in the New York State Championship in Flushing next month. In their first round match, Austin and Dom battled back from a break down to take the 10-7 win over Penn Yan. But the pair ran into a buzzsaw in their round of 16 match against Pittsford-Mendon, falling 1-10 to conclude their tournament run. Dom, Austin and the rest of our varsity tennis players will be back in action next week, when matches begin in the Section V Class B2 Team Tournament.