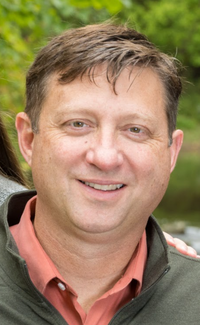 Dr. Ryan P. Pacatte became the Superintendent of the Avon Central School District in January 2020. He is honored to serve the Avon community and has enjoyed meeting members of the community as well as students, faculty, and staff.
He began his career as a high school English teacher with the Bath Central School District in 1995. In 2001, upon his marriage, he worked as an English teacher with Penfield Schools before serving as an assistant principal, principal, and assistant superintendent with Brighton and Palmyra-Macedon Central Schools.
Dr. Pacatte earned his undergraduate degree from SUNY Cortland in 1994. His master's degree and Certificate of Advanced Study were earned at SUNY Brockport. His doctoral work in Educational Leadership followed and was completed in 2009 at St. John Fisher College. His dissertation examined students' perception of teacher care as a potential source of social capital.
He is married with two children, a son and daughter. His wife serves as a teacher. Both she, and their children, keep him grounded and committed to making the very best decisions he can every day. They remind him daily of the critical work taking place in our classrooms. They also keep him connected to the impact that schools have on families and the community.
Robert Fulghum asserted, "Anything with life in it must change and grow, or die." Dr. Pacatte's work reveals his belief that capacity-building is fundamental to helping organizations advance. Educators build capacity, seeking to reveal and cultivate new abilities in those with whom they work, students, and adults alike. This is the great purpose of education.
Dr. Pacatte regularly attends student events. Please introduce yourself when you see him around.