MISSION STATEMENT
Develop life-long learners and responsible citizens equipped to prosper in the global society.
VISION STATEMENT
Avon Central School will foster an environment where all students will compete globally through the collaborative efforts of the Board of Education, school personnel, parents, community members, and students.
Greetings Avon students, staff, parents and community!
It is an honor and a privilege to be the principal of Avon High School. During my career as a teacher, coach, advisor, and building leader, I have developed the belief that a learning community built on positive relationships and trust is crucial to both individual student success, and the success of the school as a whole. To that end, I am committed to collaborating with everyone invested in the school-community to create the best possible culture of teaching and learning for our students. If you have any questions or concerns, please feel free to contact me by phone or email. I look forward to a joyful and productive year!
Sincerely,
Ryan Wagner, High School Principal

Go Braves!!
Follow me on Twitter @R_Wagner07
Check out The Braves Bulletin on the AHS website_AHS News
Avon High School is a collection of superb students, teachers, parents, and support staff who strive to foster a learning environment that values the individual, and their pursuit of success. The core of the AHS school community centers upon instilling into students a sense of belief, self, and accomplishment. The success of our student body and staff is attributable to the AHS family which strives to work collaboratively to set, meet, and exceed high expectations. In an ever changing world, our students are taught to respect the fundamental virtues of character, integrity, and honesty while simultaneously preparing themselves to explore innovative ways in which to add value to their community.
We are proud of our caring, dynamic, and dedicated faculty who spares nothing in their efforts to strive for success for all students. Our entire faculty maintains focused on the individual growth and success of each student. Their superb teaching techniques, nurturing demeanors, and support for the diversity of all individuals is the driving force behind students who have excelled academically, athletically, and artistically. The AHS faculty fosters an intellectual community where high expectations are set, met, and exceeded regularly. Their collective efforts have created an academic program consisting of 9 AP courses, upwards of 60 college credits that can be earned via the GCC ACE program, the Project Lead the Way program, and a fantastic fine arts program. Such accomplishments for a small school are reflective of the outstanding professionals willing to always expect nothing but the best of all students.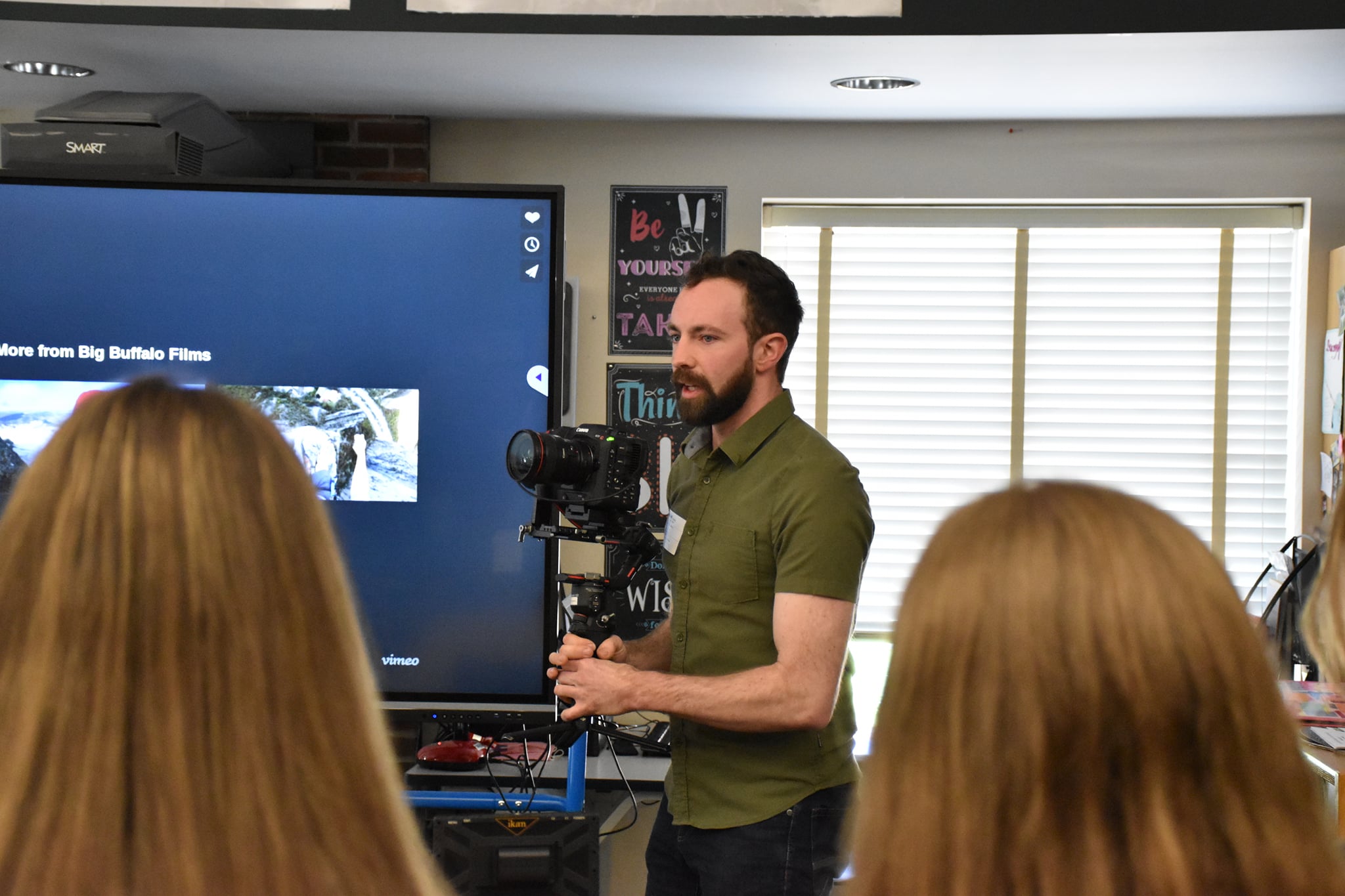 The essence of the AHS school community is a driven, compassionate, and well rounded student body who excel in the classroom, on the field, and on the stage. Our students have won Section V championships, multiple academic competition championships, fine arts awards, prestigious scholarships, and numerous leadership awards. Despite their successes, the students of AHS are individuals who understand the importance of leadership and adding value to one's community, which is evidenced by their unwavering commitment to community and school service.
We are a school community of high expectations, academic and otherwise. Central to our efforts is the belief that our school community will provide opportunities for all learners, helping students develop intellectual, artistic, and personal interests that will position them for a Lifetime of Learning.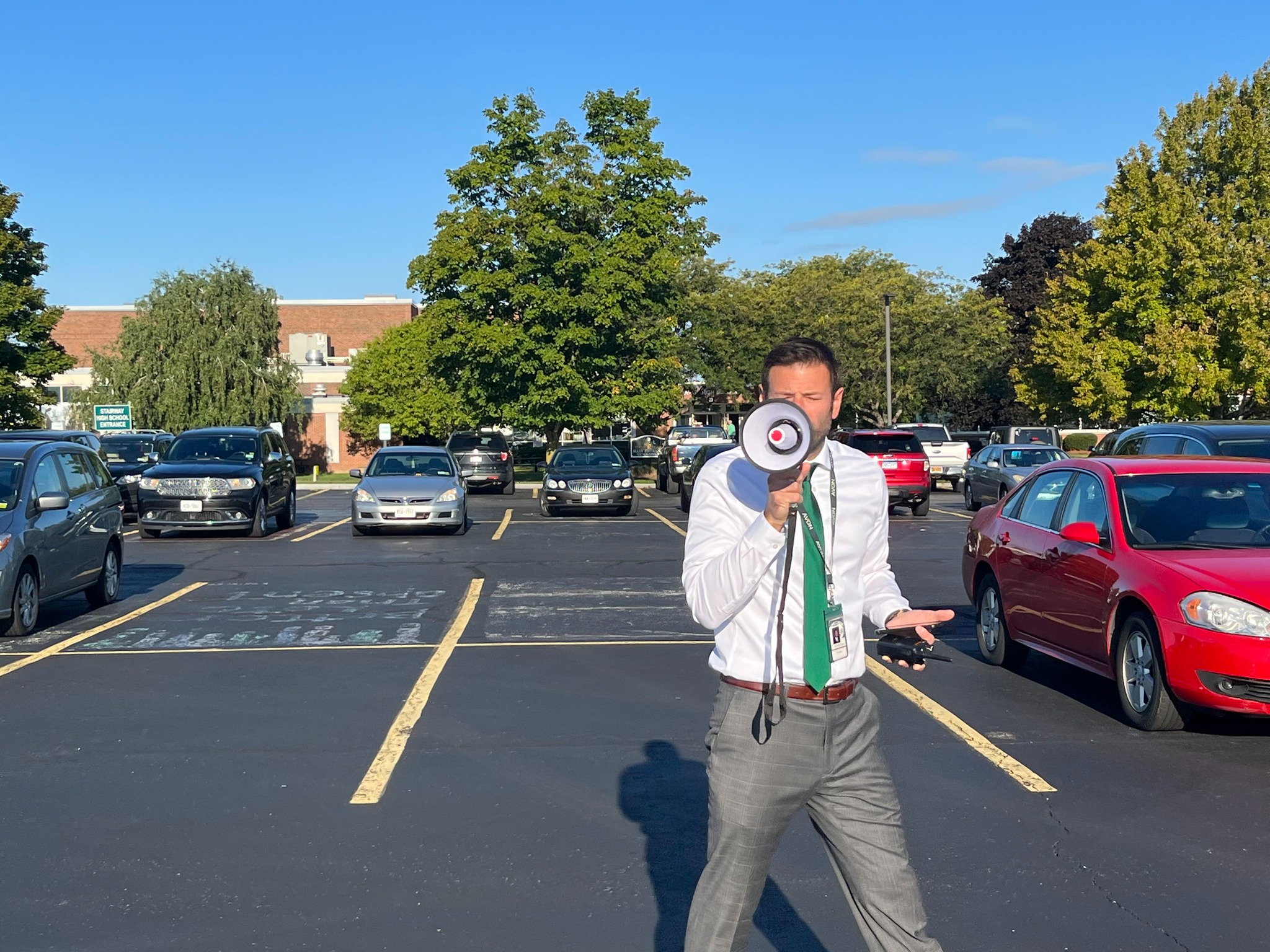 Ryan Wagner
High School Principal
rwagner@avoncsd.org
(585) 226-2455 ext 1719
Molly Hallidy
Main Office Secretary
mhallidy@avoncsd.org
(585) 226-2455 ext 1781