Athletic Hall of Fame
Class of 2007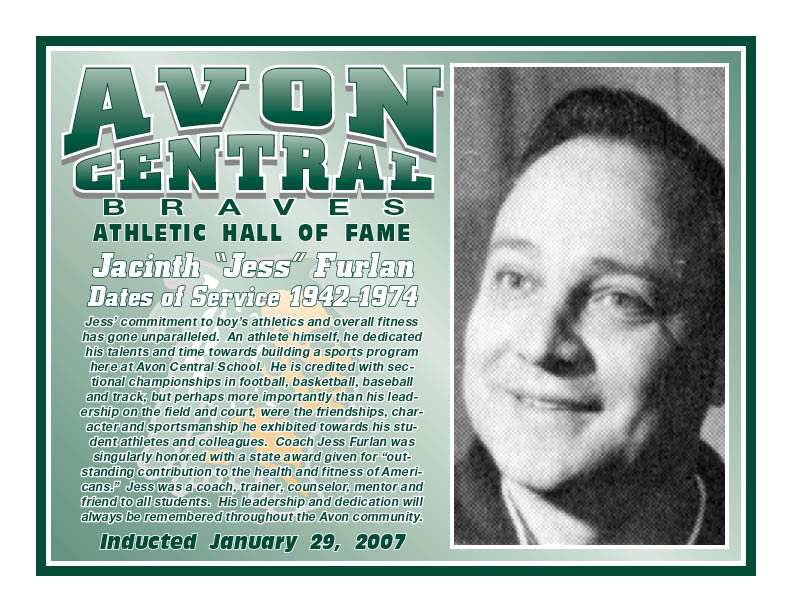 Jacinth "Jess" Furlan - Dates of Service 1942 - 1974
Jess' commitment to boys' athletics and over-all fitness has gone unparalleled. An athlete, himself, he dedicated his talents and time towards building sports program here at Avon Central School. He is credited with sectional championships in football, basketball, baseball, and track, but perhaps more importantly than his leadership on the field and court, were the friendships, character, and sportsmanship he exhibited towards his student-athletes and colleagues. Coach Jess Furlan was singularly honored with a state award given for "outstanding contribution to the health and fitness of Americans." Jess was a coach, trainer, counselor,mentor, and friend to all students. His leadership and dedication will always be remembered throughout the Avon community.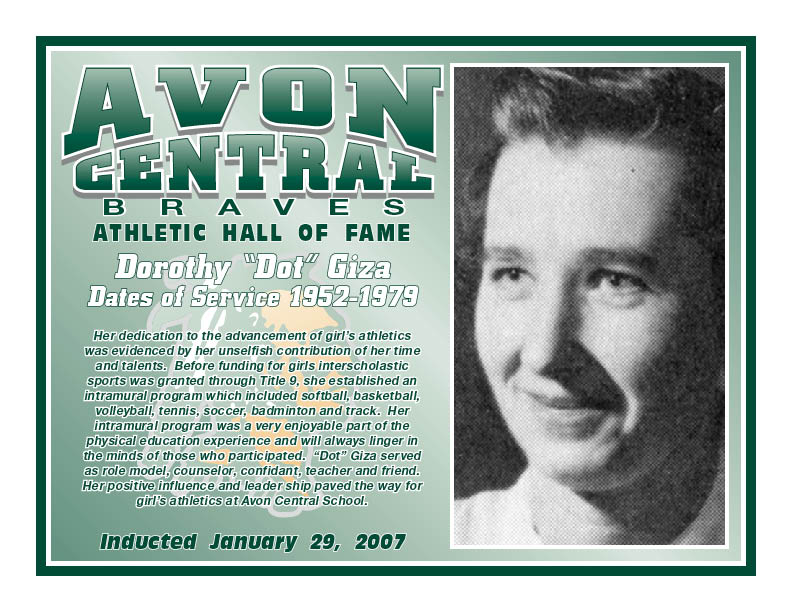 Dorothy "Dot" Giza - Dates of Service, 1952 - 1979
Her dedication to the advancement of girls' athletics was evidenced by her unselfish contribution of her time and talents. Before funding of girls interscholastic sports was granted through Title IX, she established an intramural program which included softball, basketball, volleyball, tennis, soccer, badminton,and track. Her intramural program was very enjoyable part of the physical section experience and will always linger in the minds of those who participated. "Dot" Giza served as a role model, counselor, confidante, teacher, and friend. Her positive influence and leadership paved the way for girls athletics at Avon Central School.