High school students in Mike Dale's design and drawing for production class earned an honorable mention recognition for a lunar habitat chair design they pitched to NASA engineers earlier this year.
Dale's students developed their chair design for NASA's HUNCH Program, which challenges students from across the country to use engineering and math to come up with innovative solutions to problems that arise in space or, in this case, on the moon. Winning designs may be utilized in future NASA missions.
Before starting their design, students had to consider some of the unique challenges, and advantages, of designing for a lunar environment.
NASA expects its first moon habitats to be inflatable modules. As a result, it won't be able to ship all the pieces of equipment necessary to support astronauts - things like oxygen-generating and carbon dioxide-capturing devices, water reclamation systems, kitchen appliances, beds, toilets, tables and chairs - inside the modules as the agency did when it was assembling the International Space Station, for instance.
Such items would therefore need to be installed or brought in after the module was inflated.
According to NASA, it costs about $1.2 million to transport just 1 lb of material to the moon, so lightweight materials were a must. With just 1/6th Earth's gravity, furniture doesn't need to be as sturdy as here on Earth. But that weaker gravity could also make furniture less stable and more prone to tipping over if an astronaut were to bump into it by mistake.
Finally, NASA engineers asked for chairs designs that would allow variable heights, so that astronauts could use them both to eat at a 30-inch-high dining table and work at a 40-inch-high work table.
Dale's students opted for a three-legged design that made use of a pin system to allow the legs to be set to different heights. To cut down on weight, they made the chair legs hollow with the intent of filling them with lunar material once the pieces had been shipped to the moon to make it more stable. To help with stability, students also designed wide, circular footers that would be attached to the bottom of the chair's three legs during the assembly process. The entire chair was designed to be assembled by hand, without the use of tools.
After settling on a design, Dale's students created a prototype using parts scavenged from an old metal desk and a fold-up bleacher seat. To hold things together, students created support bars out of PVC piping held together with custom, plastic brackets made using Dale's 3D printer.
Then, in February, Dale's students presented their design and prototype to Glenn Johnson, Dave Schlichting and Gene Gordon, engineers and mentors with the HUNCH Program who help students refine their ideas throughout the design process and decide which proposals move on to the final round of the competition.
While his students did not progress to the finals, Dale said he was proud of the way they came together as a team to overcome failed designs and problems with their 3D-printed parts.
"Even though we are not continuing on to present our idea at NASA's Johnson Space Center in Houston, the students are still working on perfecting their product and are currently finishing another iteration of the chair," said Dale. "These students have an excellent idea and want to see it come to fruition. I love their determination!"
To learn more about NASA's HUNCH Program, click here.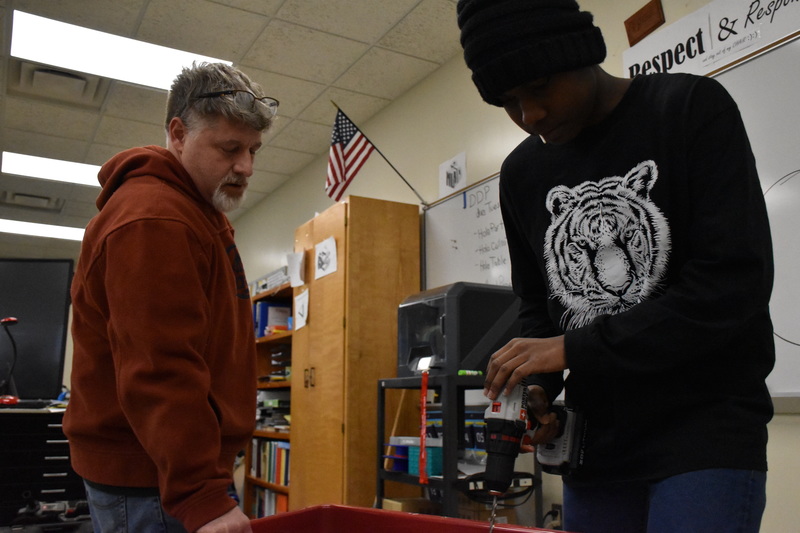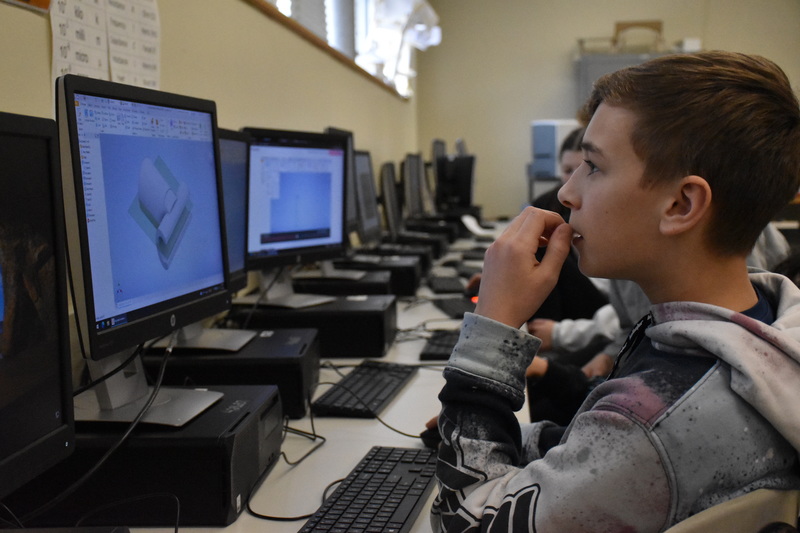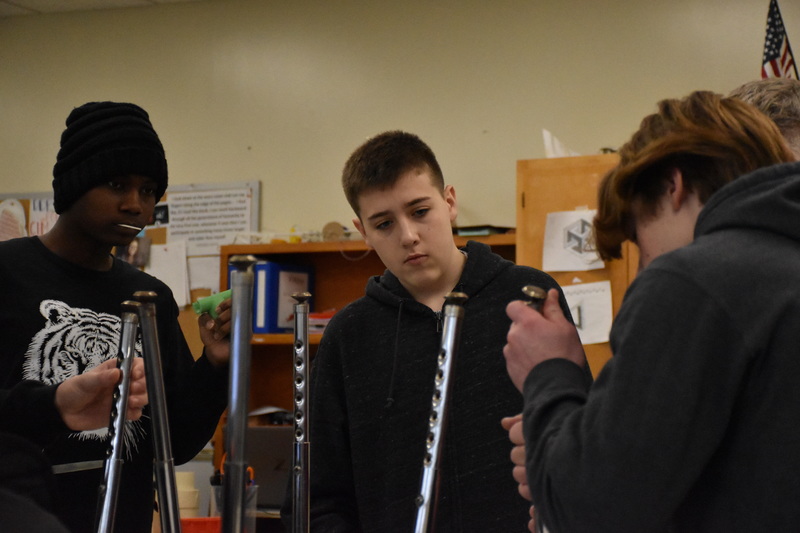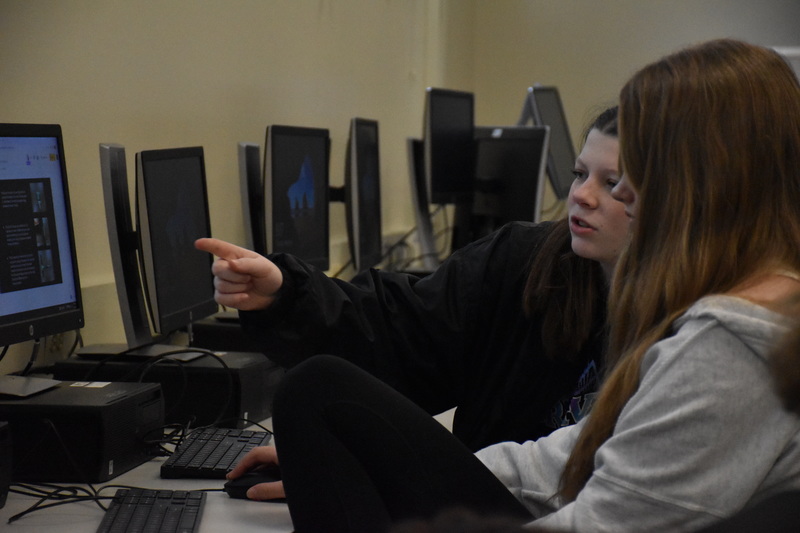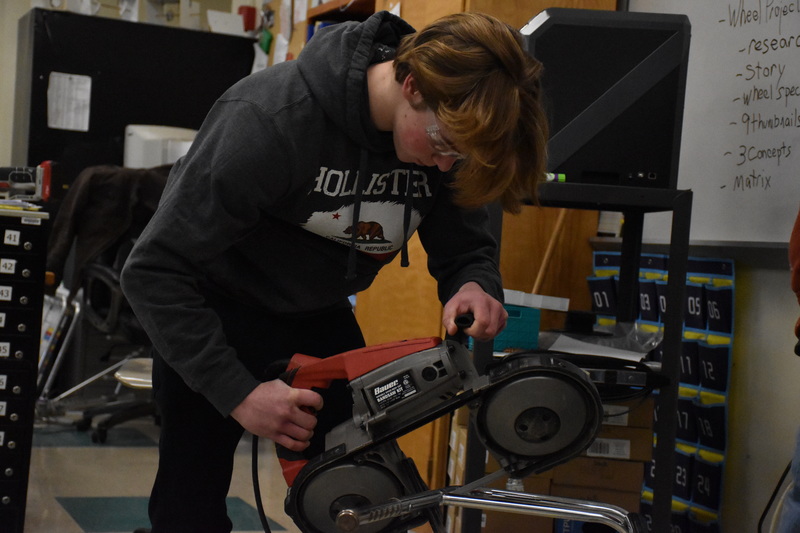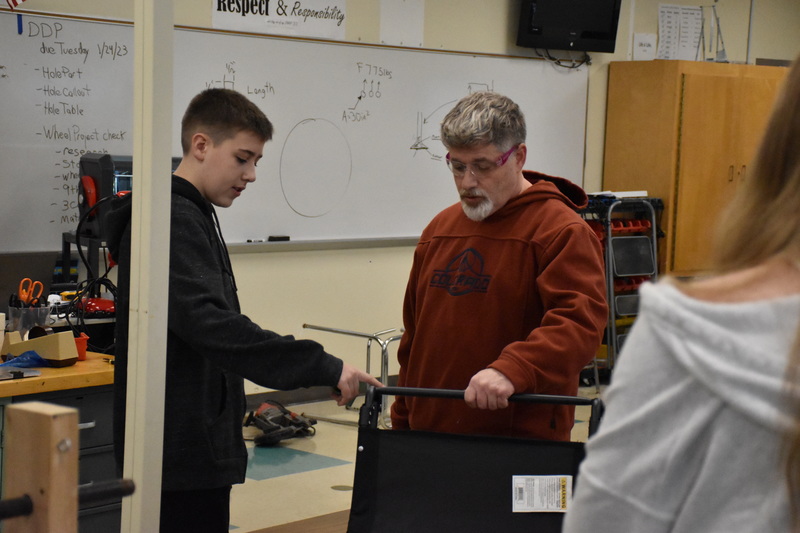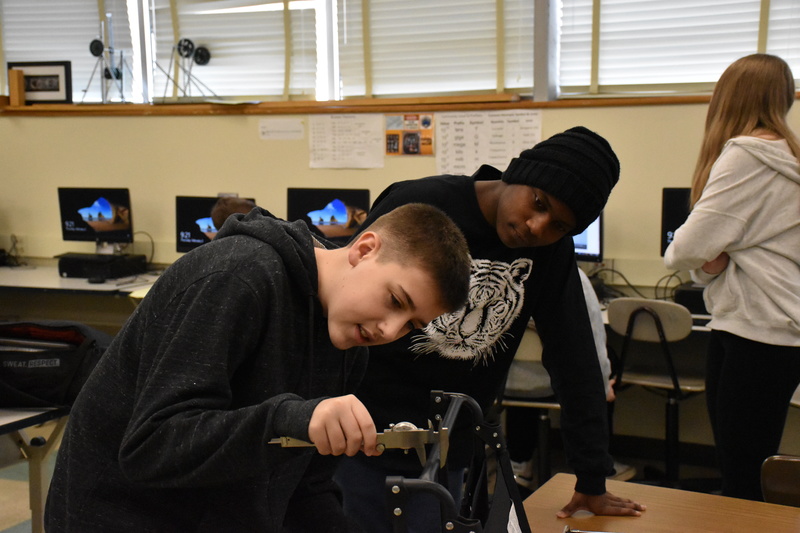 Mike Dale's design and drawing for production students are pictured working on their lunar habitat chair prototype in February.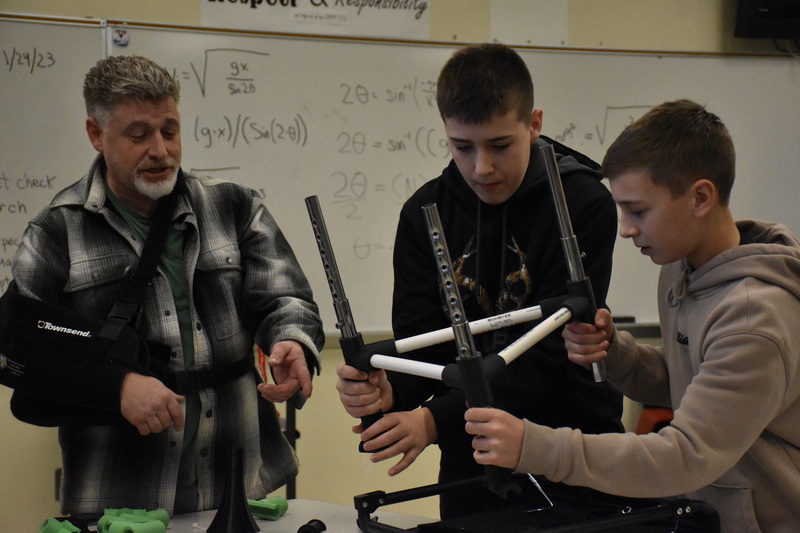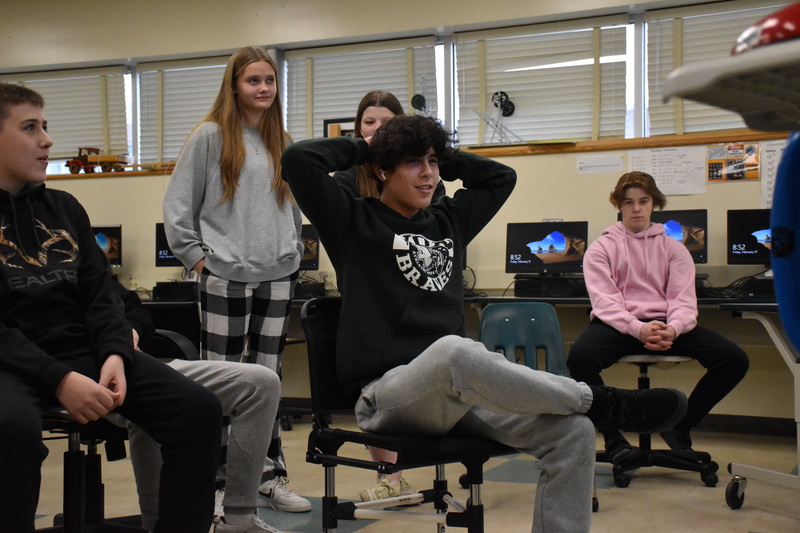 Mike Dale's design and drawing for production students are pictured presenting their lunar habitat chair prototype to HUNCH Program engineers and mentors Glenn Johnson, Dave Schlichting and Gene Gordon in February.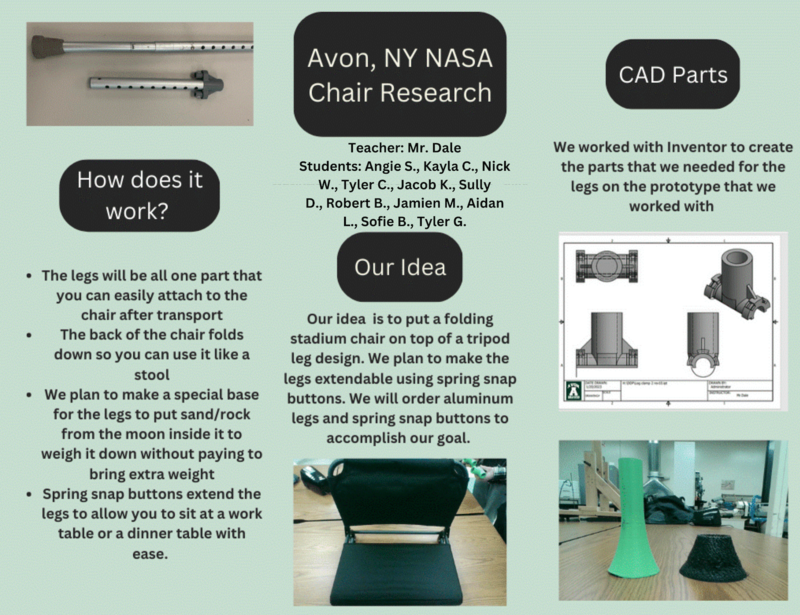 A slide from students' presentation in February, explaining some of their design choices and the reasoning behind them.