Roller skating parties are offered to students for social interaction and recreation each month during the school year. Classroom teachers send home the permission slips, provided by the office, and collect the money from those students who will be attending a roller skating party. The school has worked with Be-Mar Associates Roller Skating company for over forty years.
Roller skating parties take place in the school gymnasium from 3:15-4:45 PM on designated days. Three staff members supervise the party to help maintain control and discipline. Any student, who does not follow the rules of the party, will have to take their skates off and sit for an amount of time determined by the supervisors. All students must be signed-out from the party. A student's privilege for roller skating may be taken away if the child is not picked-up on time following the conclusion of the roller skating party.
ROLLER SKATING RULES
Put skates on near the wall inside the gym, away from the doorway
Using your own skates is not allowed because of insurance
Remember hats are not allowed for safety reasons
Remember that no gum chewing is allowed
Be courteous, listen, and follow directions
Keep your speed at a reasonable rate
Skates must be removed when using the drinking fountain or bathroom
Keep your feet behind the black line when you are not skating
Remember that the hitting of hands by people waiting to skate is not allowed
Keep away from the gym doors and off of the door handles
Pick up your skates and walk out after the activity is over
Remind parents of the 4:45 ending time for skating
No student is allowed to leave early without parent permission
Please click on the link below to to access a parent permission form for the 2021-2022 school year.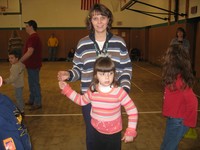 Teacher chaperones assist students.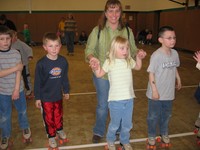 Rollerskating parties occur once each month.