The student lunch period is thirty minutes in length with an added five minutes if playground time is provided. Students are required to spend at least fifteen minutes eating their lunch. Following this time they may go to the playground for the remaining twenty minutes. The issue of student safety is on our mind at all times, especially during the winter months when the temperatures dip. To address this concern we have a protocol that will be followed each day to determine whether or not playground will be offered to students and for what duration. Each morning we access www.weather.msn.com for the latest information regarding temperature and wind speed for Avon, NY. We use this data collected from the World Wide Web, along with the National Weather Service Windchill Chart to render a decision as to whether or not playground will be offered to students. Depending on the weather factors, the playground will either be the usual twenty minutes long, fifteen minutes long or cancelled altogether. The temperature, wind chill, and the decision to have playground will be announced each morning to the students on the public address system. As we have done in the past, other weather factors may prompt canceling the playground such as rain.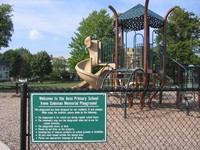 The playground was dedicated to former principal Mrs. Irene Coleman.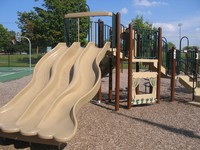 The equipment was selected by students in a schoolwide vote.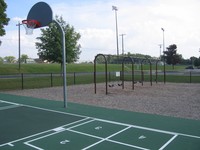 The playground includes an area for basketball, four square, and swings.