Please visit the related links below for updated information on immunization guidelines for the 2020-2021 school year.
For Incoming 6th graders:
New York State Public Health Law, Section 2164 requires students enrolled in the 6th grade in September, and are 11 years old to be immunized against Tetanus, Diptheria and Pertusis Booster (Tdap).
Please have your primary care physician send an updated copy of your child's immunization record which include Tdap, to the school nurse.
If your child is not yet old enough to receive the immunization, please notify the school nurse when the date your child is scheduled to receive the shot.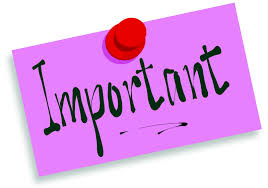 For the 2020-2021 School Year:
All students entering or attending grades 7th, 8th, 9th, 10th and 12th must have proof of having been given the Meningococcal vaccine in order to attend school.
Students entering Grade 7, 8, 9, 10 in 2019 must have 1 dose of meningococcal vaccine. They will be required to get a booster at age 16.
Students entering Grade 12 in 2019 must have either:
2 doses of meningococcal vaccine with the booster dose given on or after age 16.
1 dose if your child's first dose was given on or after age of 16.
The Livingston Department of Health is only offering one Immunization Clinic per month. It will be held at the Mount Morris location every 1st Tuesday of the month.
Livingston County Department of Health Immunization Clinic Schedule
1st Tuesday of the month
Livingston County Department of Health Building 2
2 Murray Hill
Mt. Morris, NY
4pm-6pm (Arrive No later than 5:45pm)
Childhood Immunizations (age 0-18 years) Free
All recommended childhood vaccinations are available. No appointment necessary. A parent or legal guardian must accompany all children and bring the child's immunization record with them.

NEED HELP DOWNLOADING:
pdf file: You need Adobe Acrobat Reader (version 7 or higher) to view this file. Download the free Adobe Acrobat Reader for PC or Macintosh.