Mrs. Towler, Vocal Music & Classroom Music - Grades 5-12
Welcome to my site.
March 27, 2020
Music joke for week 2 of physical distancing: Why did the singer climb a ladder? She wanted to reach the high notes!
Mrs. Towler says, "Do, Re, Mi, Fa, Sol La, Ti, Do"
REMEMBER TO SIGN UP FOR SMARTMUSIC TODAY!!!!
Go to SmartMusic.com and use these codes.
GENERAL MUSIC 7: MUAZE-WMC2C

MIDDLE SCHOOL CHORUS: Q4APL-PNVAU

JUNIOR CHORUS: NMFXA-Y3VLT

SENIOR CHORUS/BEL CANTO: 6KHRA-VEH64
Be patient because this site is experiencing an overload of requests. Thank you to all of you who have created their own personal account.
All students must create their own account. It is free!!!!
I will then have to log in and verify that you are a student at Avon Central School District.
Your assignment for week 2 is to register your free personal account at SmartMusic.com by tomorrow.
Music to explore will begin on Monday! Watch for email updates.
Please know that I miss all of you! I miss our school routine! I miss my colleagues! I MISS YOU!!!
Remember to be kind to yourself and to others. Get together online and not in person.
****KNOW THAT YOU ARE MISSED BY ME & ALL OF THE ADULTS AT AVON CENTRAL SCHOOLS!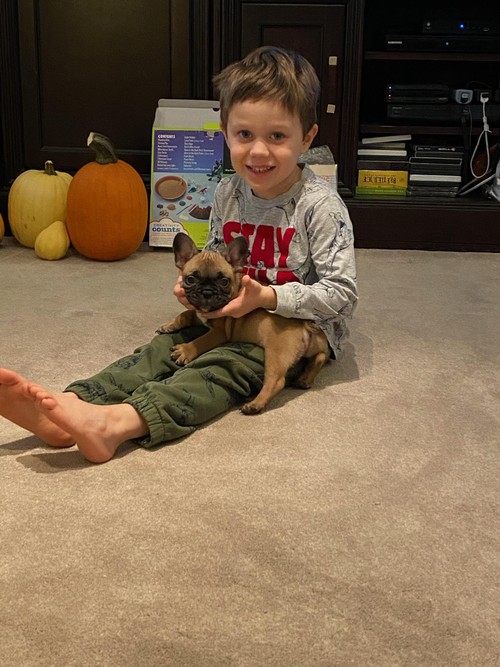 This is my 5 year old grandson with his new puppy, Donut.