Avon's grant-writing team recently secured $180,000 in funding for the district's universal pre-kindergarten program.
The grant is recurring, said team member Michelle Burke, meaning Avon will continue to receive funding in future years assuming it meets basic documentation and enrollment thresholds.
Avon currently has 38 pre-kindergarten students in two classrooms.
Superintendent Dr. Ryan Pacatte created the grant-writing team last spring to make sure the district was taking advantage of funding opportunities that could benefit students and defray costs for district taxpayers.
The team submitted its UPK grant application to the New York State Office of Early Learning last fall and learned it had been awarded funding in December.
The district plans to use the funding to help pay staff salaries and purchase classroom supplies and age-appropriate furniture, among other things
In addition to Burke, Avon's director of digital systems, the district's grant-writing team includes Business Manager Kristen Murphy, Director of Academic Programs Christina Ecklund and Director of Pupil Personnel Services Kerri Levine.
The team worked with Chris Semler of Organizational Harmony, a grant writing agency in Fairport, on the successful UPK grant application. Elementary School Principal Christie DeWald also played an important role in the application process.
The district was also recently awarded a $20,000 National School Lunch Equipment Assistance grant through the state education department's child nutrition program which will help fund the purchase of a new walk-in freezer in the high school.
Avon's grant-writing team is also considering applying for a cybersecurity grant from the state. If awarded, the grant would help fund the protection of sensitive student information, said Burke.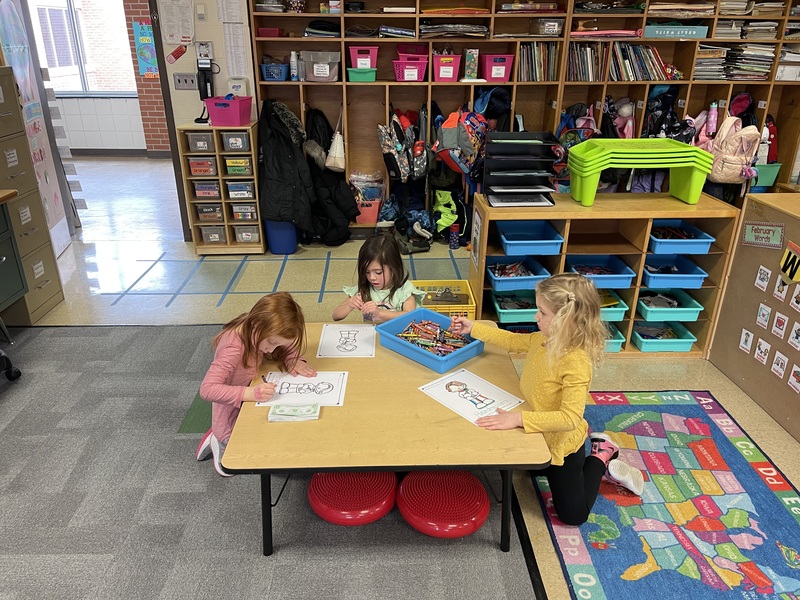 Photo courtesy of Sara Brown
Students in Sara Brown's pre-kindergarten classroom are pictured.